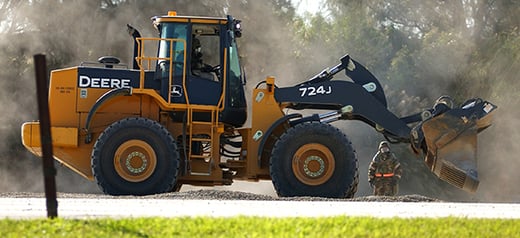 Many businesses rely on the use of heavy equipment to produce the products and services they sell, such as earthmoving, truck transportation, building construction, and all types of utilities, energy, and manufacturing companies.
In certain instances, the value of the machinery is the most significant component of the balance sheet, and can even be greater than the annual revenue of the business. If you own or are considering investing in a company with this type of profile, understanding the current market value of these underlying assets is as important as reviewing historic and forecasted financial statements.
To effectively measure the overall value of a business, one should consider breaking it down by the prominent asset types, both tangible and intangible, which translates to the need for an independent appraisal for each of these areas.
It would be careless to rely on the company's internal accounting records and policies to measure the value of their machinery & equipment, as they generally utilize accelerated depreciation rates to amortize the capitalized cost as quickly as possible.
If the company has a high content of expensive, long-lived machinery & equipment with an average age of over 5 years, there is every chance that the market value of these assets is much higher than the net book value recorded by their accountants. This variance can be monumental, even for small businesses with lesser sales volume.
For example, a company with $20,000,000 of capitalized machinery and equipment could effectively depreciate the entire cost over 5 years, realizing a net book value of $0 after 60 months. If these assets are used in manufacturing or construction, the likelihood is they will have a normal useful life range between 10-20 years, as long as they are well maintained.
Based on this generic scenario, it's not unreasonable to estimate the market value of these assets to be $10,000,000 or higher, if the equipment is still relatively young, and in good operating condition. The appraised value of the company's equipment would then be utilized as a part of the overall business valuation, instead of $0. One might say that is a difference worth determining!
Whether your targeted company is heavily reliant on tangible machinery equipment or not, it is always a prudent decision to obtain an updated Fair Market Value appraisal for these assets to effectively measure their true worth