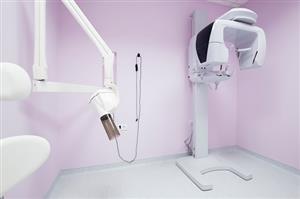 When you've kept your medical facility off of the market and it's privately held, what happens when you need to make changes or decisions about the business that are dependent on its value? A private medical facility equipment appraisal can help you determine exactly what you have and what it's worth, giving you the information you need to make smart decisions for your facility. Whether you run a nursing home, hospital, physical therapy center or similar facility, knowing what happens during the equipment appraisal process can help you through the process.
What Happens in a Private Medical Facility Equipment Appraisal?
Though medical equipment does have its own markets for resale and value, these markets are somewhat limited and may be strongly influenced based on location, new medical discoveries and new treatments. These create challenges to the market that are unique, because most other industries don't follow these same types of trends when determining the value of machinery. But whether it's an MRI, exam table, heart monitor or other durable medical equipment, the equipment should be considered when you're undertaking important decisions for your medical facility. Why? Because that value impacts the decisions you're making by providing you with a solid financial picture of your facility.
But why should you have an equipment appraisal performed on your private medical facility's equipment? As equipment ages, it loses value, which is why it's value is depreciated on tax tables for accounting purposes. However, the value from the table isn't necessarily the end value of the equipment. We've all had pieces of machinery that were completely depreciated within a few years, but continued to provide solid service for many years beyond that point. That equipment has value and should be included in the estimated value of your private medical facility's assets. It can be used to secure loans, provide an accurate view of your medical facility's financial health, as a negotiating point for the sale of the facility and many other purposes. The best way to determine that value is through an equipment appraisal from an accredited appraisal specialist.
During the equipment appraisal process, the appraiser will take a look at the value of comparable machinery, preferably the same model from the same manufacturer. This value will then be adjusted, using a tested methodology that has been tested in a wide range of legal, insurance, tax and financial circles. These adjustments are based on the equipment's overall condition, whether it has signs of abuse, if it appears to be fully functional, demand for the equipment in the market and other factors that may come into play in the process. The information is condensed into an appraisal report.
Your equipment is a large part of your facility's assets, and knowing its value is vital to ensuring that you'll be able to leverage those assets when you need them. Having the information from your valuation report available makes it easier to decide when equipment should be replaced, when it should be leveraged for collateral to grow your business or other important decisions for your asset recovery strategy. However, it's important to work with an independent, accredited equipment appraisal specialist in these situations, because as an independent third party, the appraiser will have no interest in working in favor of a supplier, manufacturer or other sales-based organization.