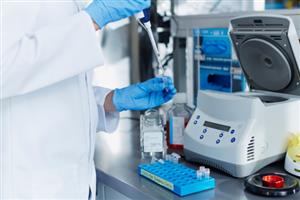 When you deal in international trade of equipment, it's very easy to end up with questions about your import and export documentation. How do you back up the information in your documentation to ensure your machinery passes easily through customs. One method is using equipment appraisals to back up your paperwork, but how should you approach the valuation process? Here are some details on how an equipment appraisal from a certified equipment appraiser can help provide documentation that will make your customs experience go more smoothly:
Papers Please: How Machinery Valuation Supports Import and Export Documentation
Avoid Customs Hassles
Going through the customs process can be a very complicated process. Some businesses choose to simply avoid dealing with international business. But the benefits of purchasing or selling often outweigh the drawbacks of dealing with customs. Because a certified equipment appraiser's report follows certain protocols as it is drawn up, customs officials give more weight to the report's value and are less likely to scrutinize or impound the machinery while working through the process.
Legal Documentation
Import and export paperwork, if not completed properly, can lead to legal troubles with customs. If you've had the value of a piece of machinery questioned at customs, having a machine appraisal on hand to prove the documentation of the machine's value goes a long way towards resolving the situation without additional hassles. Because an appraisal report from a certified equipment appraiser follows standardized methodologies, it's accepted in many legal situations where a rough estimate will not be accepted.
Certification Matters
Why is a certified appraiser's report better able to stand up to scrutiny than, for example, an advertised price for a similar piece of equipment or the estimated value from an equipment company's sales representative? The certification process teaches the machinery appraiser what to look for in equipment to determine value. It teaches which type of value can or must be used in certain circumstances and what the differences are between the various types of appraisal values. It teaches specific methodologies that have been standardized across the board to provide a fair value for the equipment that is being appraised. Working with an uncertified appraiser means the money you're paying may not give you a report that will stand up to scrutiny in customs.
Standardized Methodology
The certification process includes instruction in standardized appraisal methodology, so any certified appraiser can come up with a similar result when faced with the same situation. It teaches the best kind of appraisal approach to use in different situations. For example, if you're selling the equipment because of a divorce, you may be required to meet fair market value or other type of valuation process as determined by the court overseeing the divorce. Same goes for importing and exporting. Having a standardized methodology means the valuation that is being performed will be uniform across the industry.
When your business deals with machinery on the international market, having a certified equipment appraiser's machine appraisal support your import and export documentation can make the process much easier. The standardized methodology used by a qualified equipment valuation specialist bears up against scrutiny.