Providing accredited machinery & equipment appraisals and consulting for litigation support purposes.
Every business owner and corporation executive works tirelessly to successfully build and grow their enterprise, within a vast marketplace filled with clients, competitors, suppliers, vendors, and their own employees.
Each day brings new challenges and progress while the last thing on your mind is the possibility of a major business dispute that can risk losing much of the success you have earned over the years. These disputes are generally resolved and settled in the normal course of business however, a time may arise when no resolution is in sight and a litigation process ensues.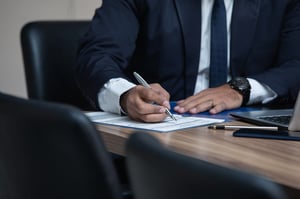 If the dispute involves machinery and equipment tangible assets, you may need an independent, experienced appraiser to work with you and your legal counsel to support your efforts. EAS has that experience working as a litigation support appraiser and expert witness in all sectors of the machinery & equipment markets.
A significant percentage of our appraisal projects involve working with your internal legal counsel or outside attorneys to provide a thoroughly researched, defensible valuation report to assist in the ongoing business dispute your company is involved with. We have also provided expert witness consulting and support services when a settlement has not been reached and your case continues through the court system.
Deposition and trial testimony, along with general consulting services surrounding the dispute, are all components of the services EAS provides regularly.
Our accredited appraisers develop valuation reports that comply with the Uniform Standards of Professional Appraisal Practice (USPAP). We are available now to discuss your specific requirements and provide you with the support you need for success.
Need an accurate, business appraisal to compliment your machinery and equipment appraisal? The professionals at our sister company Business Valuation Specialists
can help!