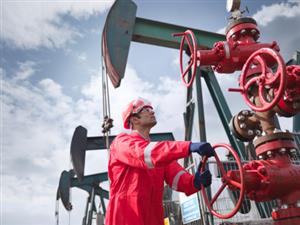 Though the current price at the pumps may have most Americans smiling, those in the petroleum business know just how difficult a downturn in this volatile market can be to their business. From keeping the crew happy to making fast decisions on whether a possibility is a go or a no-go, the fast changes in this market is enough to make anyone a little stressed. In this post, we'll take a good look at how you can protect your company against volatile changes in the market and position yourself for the next boom by making wise business decisions based on a proper oilfield equipment appraisal.
Protect your interests with an oilfield equipment appraisal
Know your bottom line
By knowing exactly what your equipment values are, you're able to know exactly where you sit in terms of assets. A qualified equipment appraiser can include an estimated remaining useable life as part of your machine appraisal, giving you a good heads-up on when you can expect to replace aging equipment. They can also point out areas where you may want to start the replacement process, by leaving long-term machine equity until the last for replacement, ensuring you'll get more from your machinery in the used equipment market.
Have a solid grasp of your business' actual worth
Equipment appraisals provide you with a better idea of what your equipment is actually worth, rather than the depreciated value counted on your taxes. During a market upswing, the cost of a particular piece of equipment can rapidly increase, which a qualified appraisal specialist takes into account when providing you with a quality oilfield equipment appraisal. Because you know exactly where your assets stand, you know exactly where you stand to make better business decisions. Even better, a quality machine appraisal is prepared to a specific set of standards, which makes it easier to secure financing using your machinery as collateral, because the bank knows it can trust the machine appraisal as part of an accurate picture of your business' net worth.
Avoid risky propositions
When the guy on the next rig comes along to tell you he's quitting and ask if you're interested in buying him out, do you know whether it's a good idea or not? A machinery valuation is a great way to determine your bottom line, so you know whether you're in a good or bad financial position to take advantage of these situations as they arise. Depending on how your books are set up, you may have a financial picture that is either too optimistic that puts you in danger of losing your business to a bad investment or is too conservative, keeping you from taking advantage of new business and business expansion opportunities when they arise. Knowing your financial state helps you make intelligent business decisions.
The oil & gas industry is volatile, but your business doesn't need to be. Instead of risking everything on a gut feeling gamble, why not look at having a quality equipment appraisal performed on your oilfield machinery? Position yourself to take advantage of the next upturn and you'll be ready to go while your competitors are still catching up with the market change. By using an ASA-certified appraiser who has received the standards board's Machinery & Technical Specialties, you're ensuring that you'll get a professional machinery valuation that will meet your needs. Contact us today for more details on getting started on the path to making wise and informed business decisions.