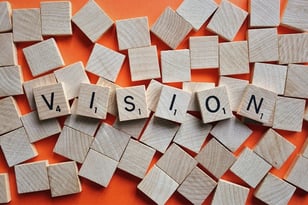 Regardless of the industry you work in or the business you own, there will likely come a time when you need to obtain an updated equipment appraisal as you continue to transact in the marketplace. Whatever future plans you have for your business, it is very likely that an appraisal of your capital assets will be beneficial to the process, and possibly even a requirement.
Here a few of the most common reasons why an updated equipment appraisal will be a valuable resource for you:
Bank Financing & Leasing
The most common instance where an appraisal is beneficial and required by all the parties involved occurs when you look to raise capital to maintain and grow your business. The traditional process is working with banks, leasing companies, and similar financial institutions who will require a review of the company's assets.
If your business requires machinery & equipment to effectively operate, as most manufacturers and service providers do, an updated appraisal will support the current value of your machinery as part of the loan approval process. These assets may end up being the primary collateral the finance company needs for you to successfully secure the loan you need.
Private Equity Investment
A secondary source your business may need to secure capital is in the form of private investment, in the form of equity, which will allow your business to expand its resources and promote growth.
These investors may want to acquire a stake in your business before laying out cash, which will need to be supported by a valuation of your company and the underlying capital assets. Machinery & equipment items generally support a long useful life which will translate to value retention over time and therefore, these assets will comprise a significant component to the overall business value.
Buying & Selling
If you're considering buying or selling a business, or distinct machinery & equipment as part of a larger transaction, you will want to consider an appraisal to confirm your assumptions about the value of these assets. The time and tension involved in successfully negotiating a sale is significant enough to have a third-party experienced appraiser provide you with the assurance that your pricing strategies are supported and credible.
Tax, Accounting & Insurance Compliance
Tax, accounting and insurance requirements are numerous when it comes to maintaining compliance with all of these facets of your operation.
Tax assessments and regulations, accounting standards guidelines for capitalizing and depreciating your equipment, and adequate insurance coverage are just some of the boxes you need to check in these important areas. Routinely communicate with your accountants and agents to ensure you are up to date on these requirements and see if an equipment valuation might benefit the process, both long and short term.
In summary, your company's revenue and income typically fluctuate over time depending on the markets and industries you operate in however, the value of your machinery & equipment will likely remain steady through these periods. Understanding the current value of your machinery & equipment by hiring an accredited, experienced appraiser will benefit your business across multiple fronts and provide you with peace of mind as you go forward into the future.