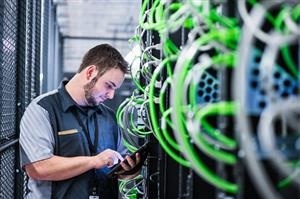 When you own equipment, do you know about how long you can expect to be able to use it? Though most owners know roughly how long their equipment will last, determining a closer estimate is a difficult process. Fortunately, it's a process that is familiar to many experienced and certified equipment appraisers. Here's a quick look at the factors they consider when determining normal useful life in a piece of equipment.
Exactly how do you determine normal useful life in your equipment?
There are a wide range of factors that contribute to the lifespan of a piece of equipment. Here are just a few that are taken into account by a certified equipment appraiser during the process of calculating useful life.
Environmental conditions. There can be a huge difference in the lifespan of a piece of equipment based solely on the conditions where it is stored and used. Equipment kept in a dusty warehouse with extremes of temperature and a leaking roof will almost certainly have a much shorter lifespan than one kept in a clean, dry workshop with climate controlled temperatures. Why? Moisture and humidity can lead to corrosion, while being used in hot, dusty conditions will lead to early breakdown of lubricants and cause excessive wear. Better conditions lead to a longer useful lifespan.
Suitability to the work. If the equipment you're using is underpowered for the work, it will be used at the high end of its range for most of its lifespan. That means it will overheat more often, breaking down lubricants and causing excessive wear on the components. This in turn leads to other parts failing and a shorter overall lifespan than may be expected of a piece of machinery better suited to the work at hand.
Abusive usage. Is the equipment being used with care to preserve its condition? If it's being used incautiously or being beaten on to work controls, this level of abuse will quickly shorten its overall useful lifespan. As an example, we've all seen heavy equipment that has been bashed, dented and torqued early on in its lifespan, which quickly leads to early failure.
Expected longevity of that line of machinery. Some brands have a reputation for excellence and longevity that comes into play. For example, a store brand bandsaw with a reputation for poor performance and shoddy manufacturing won't hold up nearly as long as a finely-crafted one that has been well engineered, created from the best materials and delivers superior performance time and again. When the second example is used, you can expect a much longer useful lifespan than you may otherwise anticipate.
Regular maintenance and repairs. Though it seems like a simple step, regular maintenance in line with the manufacturer's recommendations can help ensure a much longer lifespan than equipment that has been neglected over the years. In the same vein, repairs that are caught early and dealt with quickly will help prevent damage to other components in the system.
Though the process of determining normal useful life in a piece of machinery is difficult, it's one that equipment appraisers are well versed in handling. By knowing when your equipment may fail, you can better plan for replacement and ensure you are still able to receive some resale value out of it. A certified equipment appraiser can help you determine this timeline for your machinery.