Providing business owners and corporations across all markets and industries with accurate, supportable machinery & equipment appraisals.
If you are a business owner or key employee in a larger corporation, you will come across situations where understanding the current market value of your machinery & equipment assets is an important step in creating the desired outcome in a transaction.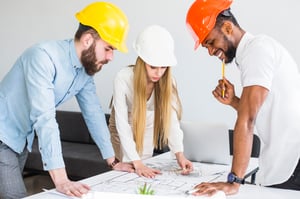 Examples of these business dealings include mergers & acquisitions, partner buyouts, new investor buy-ins, business and contract disputes, potential and existing litigation, divorce, financial accounting, tax-based requirements, donations, capital restructuring, equipment leasing and financing, selling, retirement, and more.
EAS has been working with business owners and corporations providing machinery & equipment appraisals in support of all these situations for many years. We are an independent, objective valuation firm with the experience and expertise to work with you and your company across any industry, market, or business sector. Our valuations are based on real market information that provides a fair assessment that will assist in your overall project goals and transactions.
Our accredited appraisers develop valuation reports that comply with the Uniform Standards of Professional Appraisal Practice (USPAP). We are available now to discuss your specific requirements and provide you with the support you need for success.
Need an accurate, business appraisal to compliment your machinery and equipment appraisal? The professionals at our sister company Business Valuation Specialists
can help!