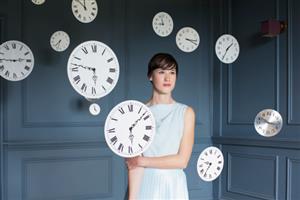 Oops! When you've made a donation, are involved in litigation or have had an insurance loss, there's nothing quite as concerning as realizing that you needed to have equipment appraisals performed after the fact. How do you fix this problem? In this article, we'll discuss retrospective appraisals and how they can help you get the documentation you need to fix these troublesome problems. Here's how:
Documenting Donations
One of the most common areas where retrospective appraisals are used is in donations to non-profit or not-for-profit organizations that were not properly documented at the time. Especially when you're looking at taking a tax break for the donation, you need to have documentation to take the deduction. If the documentation was not prepared at the time of the donation by an equipment appraiser, it can be really difficult to otherwise prove the value of the equipment you donated. But at the end of your business year, your accountant informs you that they need you to provide supporting documentation for your donation. If you're stuck in this bind, you can still save the deduction by having a retrospective equipment valuation performed by a qualified machinery appraiser.
Proving Litigation
Another area where retrospective valuation can come into play is in litigation. One example of this is when going through a divorce where you need to buy out your spouse's interest in the business or prove that you're not hiding assets. Your spouse may claim that you're undervaluing equipment that you've sold to keep things solvent while the transition is underway, because they want to get everything they can out of the buy out. A retrospective equipment valuation helps prove that your equipment was worth a particular amount prior to being sold, documenting that you were not hiding or undervaluing business assets.
Insurance Loss
When you've suffered a loss that sets your business back, it's upsetting when you realize you don't have documentation of your equipment values. Whether you're dealing with the fallout of a storm, a fire or a theft, documenting the value of your equipment is a vital part of the claim process. If you didn't have a machinery valuation performed ahead of time, you may be having a difficult time proving what the equipment was actually worth, especially when the equipment was customized or has unusual features that your insurance adjustor isn't familiar with. A retrospective machine appraisal helps prove the exact value of the machinery when the loss took place.
Tax Issues
What about when you're dealing with a tax agency? Equipment can lose value quickly at times, especially if it is in a struggling industry or when technology quickly changes. When a tax appraiser doesn't have a solid grip on the value of the machinery you own and just uses accounting depreciation, it's difficult to prove your side of the appeal without documentation. A retrospective valuation helps prove that the machinery was worth looking at market conditions, the condition of the equipment and similar elements that affect your machinery's final value.
If you find yourself needing to do the time warp to prove equipment values, a retrospective equipment appraisal can help document past value. At Equipment Appraisal Services, our job is helping you document equipment values, even after the fact. Please contact us today for help with your retrospective machine appraisal.