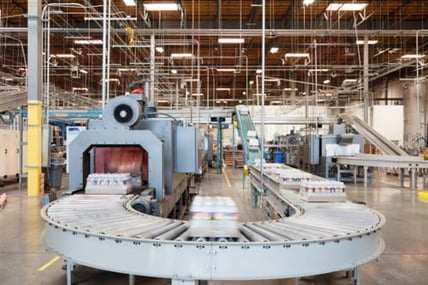 Your business is manufacturing, and you take pride in knowing how much productivity you get out of your production line every minute, hour or day. But do you have the same intimate level of knowledge about the value of your manufacturing plant equipment? Plant process asset appraisal is the process of determining the value of your manufacturing equipment, either in individual pieces or as a whole. Here's a quick look at some of the important reasons why you should have your production line appraised.
5 Reasons Why You Need a Plant Process Asset Appraisal
Some equipment is appraised together with the rest of a production line. When another business is interested in purchasing an entire production line, being able to purchase that entire line without having to find the missing pieces has value. Instead of having to find additional equipment, they can purchase everything at once, which is worth a premium. An appraiser knows how grouping that equipment can raise its overall value to a potential purchaser.
Some equipment is appraised separately from the rest of your assets. Sure, your welding robots and their infrastructure and framework all need to go together when they're sold, but what about the computer that runs them? It can be hard trying to determine which parts of your production line need to be appraised separately. A qualified equipment appraiser knows when to separate equipment for appraisal and when they should be left together.
You don't need delays when you have to file an insurance claim. Even if you don't know what your equipment is worth exactly, you know how much it costs your business every minute that production line is still. When you have an equipment failure and need to file a claim, you want it resolved quickly so that you can replace that equipment and get on with your business life. An equipment appraisal speeds up the process by providing proof of value to your insurance carrier.
You need to grow your business but your business credit isn't that great. If you need to secure financing for a great opportunity or expand your production line, one option is to offer your production line as collateral for the loan. When you have an equipment appraisal performed by an accredited appraiser, that information holds up well to strong scrutiny, even in tough financial circles.
The equipment may not be valued properly in your accounting books. Many businesses simply depreciate equipment based on government tax forms. However, even once that equipment has been fully depreciated, it may still remain productive, delivering income to your business. It would cost a lot to replace that machinery. An equipment appraisal tells you exactly what the equipment is really worth to your business.
A plant process asset appraisal can help you get a grip on exactly what your production line machinery is worth while serving as a solid proof of value for legal, insurance, tax and financial purposes. However, having the appraisal performed by an equipment dealer means that the figures may be skewed based on their interests. When you work with an independent accredited equipment appraiser, you have the peace of mind of knowing that they have no interest in the outcome of the valuation report that they prepare and that you can trust their calculations.