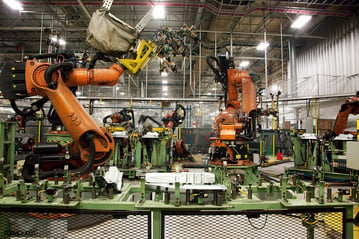 We have all seen or heard about the recent economic trends which have led to significant reductions to interest rates across broad spectrums of the consumer and business markets. The thought has likely crossed your mind to take advantage of these low rates when considering new equipment and personal property investments.
What about the existing capitalized assets you have owned for a few years and continue to work every day for your business? It might be time to look at refinancing options and take advantage of these low-interest rates before the markets start turning in the opposite direction.
Refinancing has several advantages to business owners who have considerable amounts of owned machinery & equipment. The two most significant are (a) the potential to lower your monthly debt payments where you have existing higher rate loans, and (b) the ability to access working capital based on the equity in your assets.
It is important to review your current debt structure and determine if existing loans can be restructured without a significant pre-payment penalty. Working with your present financial institutions should be a primary choice as they can often pre-approve your credit-based upon past transactions, and waive any penalties, provided you keep your business with them. Typically, pre-payment penalties expire after a couple of years, however, so be sure to read your loan contracts to better understand the terms and conditions.
The equity in your machinery &apm; equipment can be tapped if you have no or low debt obligations, and the cash can be used to inject working capital into your business, which then can be used for any number of new projects or growth plans. These assets have been capitalized and depreciated significantly on your books, however, their actual market value will likely be much higher.
To take advantage of this equity and support your assets' current value, you should consider engaging an accredited, experienced machinery & equipment appraiser, who will complete a desktop or on-site valuation of your company's tangible property. The appraiser will facilitate the process for you and suggest certain options that make the most sense in the context of your particular business and overall goals.
If you believe now is finally the time to start taking advantage of these favorable market conditions and low-interest rates, start taking these steps to make your financing plans a reality.