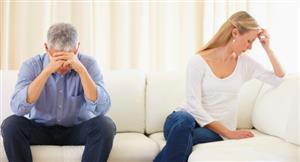 Divorce is almost virtually never a simple process. When people who shared their lives decide to leave a marriage, it's natural for each party to want what's best for them. When it comes to dealing with equipment values, having a professional equipment appraiser provide a machinery valuation helps ensure everyone gets a fair share of the business. Here's why.
Dealing with Divorce: How an Equipment Appraisal Can Help
Equipment values are different that that of home, auto or cash item values. While it's much easier to identify the value of common, everyday items, machinery values can have a range. This range can be manipulated by one party to ensure they're getting a better deal than the other party is receiving. This often plays out that the leaving partner wants a higher amount of the business than the remaining partner is willing to sacrifice out of concerns for whether the business is able to remain solvent. Which ever side of the divorce you're on, having an equipment valuation performed by a certified machinery appraiser means the value will be determined in a way that is fair to everyone.
You need to meet legal requirements. Though there are a wide range of appraisal methods that can be used on business equipment, the court system often limits the methodologies that can be used to determine equipment value when dealing with the dissolution of marriage. The most common methodology is determining fair market value, which takes a wide range of changing factors into account, to determine a value that is fair to both sides of the dissolution if the business is to remain in operation.
But what if there's a push for one partner to get out of the business? In cases like this or when the equipment needs to be sold quickly so that both parties can receive their appropriate profits, fair market removal may be used.
If a situation is in place where both parties want out of the business and need the money quickly to start their lives over, they may be willing to settle for liquidation value, which provides a significantly lower value for the machinery, but tends to produce a solid cash value for the equipment which would then be split equitably among the parties. Though this is a rarely used technique, it is still in place in many no-content divorces and similar situations where neither party is remaining vested in the company's interests.
Certified machinery appraisers can work from a variety of positions. They can be hired by one spouse, the other spouse or by council. They can also work for both spouses, helping both parties reach an equitable distribution of the business value. Because divorces often demand a certain amount of testimony, make sure your appraiser has experience working in that type of situation.
Divorce can be a messy process, but equipment appraisals helps make sure everyone's interests are addressed during the process. If you haven't had the chance to speak with a certified equipment appraiser, we're here to help.