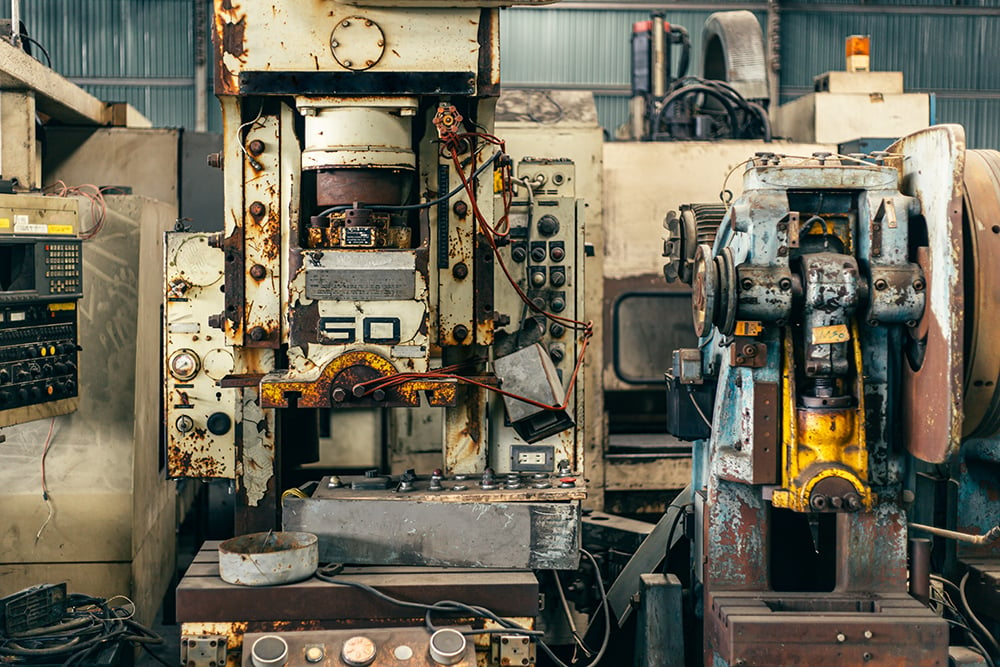 At the lowest end of the machinery and equipment valuation spectrum are two concepts tied together by the mere fact that they estimate value at the end of an asset's life: Salvage Value and Scrap Value. You might think they mean basically the same thing, however, there are distinct differences between them which are important to understand.
When a piece of equipment reaches the end of its useful life, the owner has options with which to determine the disposition of the machine. Does it make sense to reinvest capital to replace major components and refurbish the asset or is the additional money needed too high in comparison to replacing it with a newer one? If the decision is to purchase new and retire the older model unit, then the discussion of salvage and scrap value comes into play.
Assuming there remain a number of useful parts or components that can be resold with the machine or removed and sold separately, then salvage value can be estimated by reviewing what remains and adding it all up. If the machine is beyond this stage, where excessive usage over time has left nothing to salvage but the weight of the metal, rubber, and plastic, then scrap value is the only viable option.
In both instances, you can consider researching local recycling and salvage facilities that will assess the condition and offer a price to purchase the machine in its entirety. As an alternative, you can complete the assessment with the help of a professional appraiser and remarket the assets directly to brokers and third parties who may have a need to stock up on spare parts. Yet another option is to keep the machine on hand and strip the parts off when you need them for other working equipment in your fleet.
Whichever option you choose, it might be a good idea to obtain an overall independent condition assessment from a qualified mechanic or utilize the experience of your in-house maintenance manager to estimate this. Equipment appraisers can assist as well, based on their knowledge of typical salvage and scrap values for many different types of machinery.
From an appraiser's perspective, developing estimates of salvage value at end-of-life is a common practice when developing annual depreciated value estimates for new equipment. This analysis is also performed by finance and leasing companies with experienced asset management teams as part of their organization.
In summary, understanding asset value at the latter stages of an asset's life is just as important as in its early days when the machinery is in full operation. You can discuss any of these topics in more detail with an accredited machinery appraiser who is able to assist in the process.