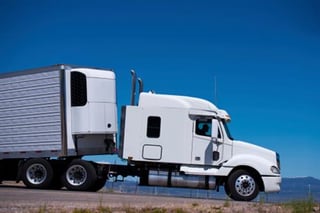 If there's one thing that always stays the same in trucking, it's that everything changes. The past few years have seen high and low fuel prices, extreme demand and complete lack of business, easy hiring and hard to find drivers. But what trends are ahead for the trucking industry? Find out how a tractor appraisal can help you keep ahead of industry trends no matter which way the market goes.
Trucking Industry Trends: How Tractor Appraisal Keeps You Ahead
Trucking policy is an unknown at this point. With a relatively new administration in office still shaking things up, it's really difficult to know how the industry will be impacted by policy changes. President Trump made it into office by promising to make America great again by promoting American business, which would suggest an increased demand for trucking services, but how well Congress will work with him on these issues may be another story.
Are you ready for Elogging? By the end of 2017, all trucking companies will need to be in compliance with the new regulations concerning these areas. This means there's a stronger demand for trucks that already have this capability, which may raise or lower your tractor values depending on whether you already have the technology in place or not.
Freight costs are on the rise. With our economy solidly in recovery, consumer confidence is rising. Many consumers are using this opportunity to replace items that were allowed to slide during the recession, such as appliances, vehicles, home improvements, clothing and virtually any other aspect of consumer spending. With the increased interest in buying online, shipping traffic should be strongly on the rise, raising your tractor values as more demand for shipments come through your business.
Get your reefers moving. With elogging putting a stronger demand on drivers' time and increased consumer demand for fresh and frozen items, the strong market for refrigerated trucking is on the rise. If you're able to put more trailers and drivers on the road to maximize your reefer fleet, you're almost certainly going to see good profits, even as fuel prices are moving their way slightly higher than in the past year or two.
Work together. Virtually every industry in operation today is undergoing digitization, which is leading to significantly different business models than have been used in the past. A major part of digitalization is the collaboration between your business and other logistics and supply chain businesses, forming partnerships and coalitions to reduce overall costs and increase overall consumer happiness with how a product is moved from the factory, field or farm to their home. These partnerships are focused on improving energy efficiency, reducing handling and providing superior outcomes for all involved.
When you stay ahead of your equipment values, you can ensure that your business is in good condition to take advantage of business opportunities without exposing yourself to excessive risk. A tractor appraisal helps you be aware of what you have available for collateral for a new expansion loan, which tractors may need to be replaced sooner rather than later and how much a tractor is worth if you're facing an insurance claim or court case. Make sure you work with a certified equipment appraiser who has experience in the trucking industry to ensure you're getting the right value for your records.