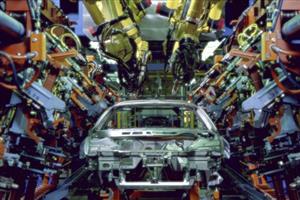 When you need an appraiser for a piece of manufacturing equipment, it is important that you hire the right equipment appraiser -- a person who is uniquely qualified to appraise the piece of equipment you have. Yet, how exactly do you go about finding the right person for your manufacturing equipment appraisal, especially if you have a tight deadline? Learn our tips for selecting a qualified equipment appraiser to pick the right person for your present need.
Finding a Qualified Machine Appraiser: What to Look For
An appraiser performing equipment valuation can have a lasting impact on the value of your business assets, so it is vital that you pick the right person for the job. Here are several criteria we recommend using when selecting a manufacturing equipment appraiser:
Certified - To protect yourself and get an accurate machinery valuation, look for an appraiser who is certified by one of the major industry associations, such as the American Society of Appraisers, and holds a specialty in machinery and technical equipment appraisals. Since appraisers come to the field from different backgrounds, they may have different work histories and educations. As long as they have a professional certification, they are independently certified to have the right experience for the job and you can hire them with confidence.
Independent - In some cases, you may be getting a piece of equipment appraised to satisfy someone else. Perhaps your company is merging with another, or you are getting something appraised for insurance purposes. In these cases, there is another party who has a vested interest in the equipment's value and who could stand to benefit from a lower appraised value. For this reason, we recommend hiring an independent equipment appraiser instead of someone who has a tie to the parent company or insurance company. At Equipment Appraisal Services, we offer independent machinery appraisals to individuals and companies.
Knowledgeable - Machine appraisers specialize in different niches and industries. One might be an expert in car manufacturing equipment, while another might be a scientific equipment appraiser, and another a farm machinery appraiser. You wouldn't take a tractor to an appraiser who regularly appraises scientific equipment; that individual would not have the degree of knowledge necessary to accurately value your equipment. Before you hire any appraiser, make sure they know your niche.
Personable - Finally, you will need to discuss the appraisal with your appraiser so you understand the equipment value of your machinery and can act accordingly. For this reason, we recommend hiring an appraiser that you have a personal connection with, and who possesses all the criteria listed above.
Fits Your Budget and Time Frame - In many cases, you have a time constraint and a budget for your machine appraisal. A qualified appraiser should be able to quote you a cost for the equipment appraisal and estimate a time frame of when they can complete the appraisal for you. To reduce your stress and ensure the best possible outcome, it is important to ensure that any appraiser will be able to meet both your budget and your time frame before you begin.
Before you hire an appraiser to generate equipment values, ask them several questions either in person or over the phone to gain an understanding of their qualifications for your needs. Then hire someone with whom you feel comfortable and confident proceeding. Have you ever had to hire equipment appraisers? What criteria did you use to make your choice?