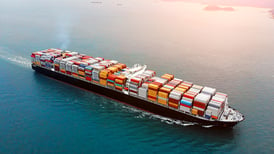 By now, most people are aware of the supply chain crisis and its impact on many parts of our lives, both personal and business. Facing some of the worst of these issues are international importers and exporters who are experiencing unprecedented increases in product costs associated with purchasing, shipping, handling, and significant delivery delays.
From an appraiser's perspective, questions have arisen regarding the impact of this global problem when it comes to valuing the equipment, personal property, and inventory of the assets for these businesses.
Historically, appraisers have largely been engaged to assist in the customs process, which requires an appraisal on property being shipped overseas. While valuation companies are still involved in this area, the overall marketplace and the effects on both new and used machinery & equipment, as well as how long this crisis might persist, is the more prevalent topic today.
Supply chain issues are affecting other businesses on varying levels as well. A good example is the automotive industry. The new vehicle shortage they are experiencing has led to a sharp increase in prices for both new and used cars and trucks. Delivery delays are also causing significant price increases at grocery stores, furniture retailers, building construction firms, manufacturing companies, and others.
When valuing machinery & equipment in these markets and industries, an appraiser will research and analyze each situation, and determine a reasonable approach to measuring this impact, especially if they believe these supply chain issues are going to continue well into the coming year. Given the uniqueness of this situation, this will likely involve a subjective opinion from the appraiser based on the information uncovered, the level of change from more normal conditions, and the short or long-term effects this will have on the market and the assets involved.
When the need for an appraisal occurs in your import or export business, ensure that you engage with an accredited or certified valuation expert with the experience required to deliver reasonable and supportable opinions.