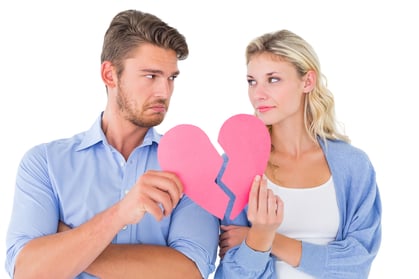 He said, She said: when it comes to a divorce, many of us know it can be very stressful. With all that is happening to determine your future, you probably are not considering the importance of an equipment appraisal. If there is a business associated with the split, however, you need to look at this option, as there may be significant value in the tangible assets of the jointly owned company. An independent valuation by an accredited or certified appraiser of the tangible assets for the business, whether it is a trucking company, construction contracting business, landscaping or any similar operation is vitally important. In addition, the report will be supportable in court and take away any biased information you may be receiving from the other side. Here is what else you need to know:
The appraiser will act as a neutral party, providing a fair value for your equipment. If your appraisal report is not prepared by an accredited or certified equipment appraiser, it will likely be contested or thrown out in court during proceedings. If you believe there is a likelihood that the litigation will evolve into court proceedings, you will also want the appraiser to have experience as an expert witness, testifying as to the credibility and accuracy of the valuation report.
The most common premise, or definition of value utilized for divorce proceedings is Fair Market Value, however you should check with your attorney to ensure this is appropriate in your case. There are liquidation values you may need to consider as well, that can be reviewed and discussed prior to the engagement. Both parties should agree to the appraisal, however, if this is not possible, the fact that you engaged an experienced appraiser on your own will carry a lot of weight in ultimately determining value.
Understanding all that is involved during a divorce, including the need for an accredited or certified equipment appraisal can ensure you are receiving the best settlement possible. You or your legal counsel can get in touch with one of our professionals at equipmentappraisal.com to discuss the details further and receive a free quote for our services.