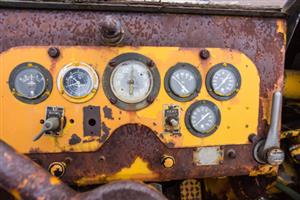 What are your company's equipment values? Though you could guess, a machinery and equipment appraisal can give you a better idea of the value of your company's machinery. But beyond making a quick guess based on what you've seen sell lately or where it is compared to new models of older machinery, the only way to make sure by having a quality machine appraisal performed, during which time the effective age of the machinery will come strongly into play. Let's take a look at what equipment appraisers concentrate on when determining equipment value.
Effective Age of an Asset in Machinery Valuation
Though you can try to determine the value of a piece of machinery, there are a few techniques that don't really work well. Using standardized depreciation formats instead of considering the long-term viability of the equipment means you may have completely depreciated the assets you are still using on a regular basis, which provides an inaccurate view of your business' financial outlook. At the same time, basing the value on local sale prices or dealership offerings may also wreak havoc on your financial outlook, as other machines being offered for sale may be of higher or lower quality and maintenance than the machinery you own and need to appraise.
When an equipment appraiser looks at your business' equipment, he or she is not just looking at the age, manufacturer and model. Because machinery can be kept in a wide range of conditions and levels of maintenance and repair, a much closer approach must be undertaken to determine what the effective age of a machine is as well as the expected remaining useful life from that machinery. But what kind of details are considered during equipment appraisals? Let's continue on for a look.
How Machinery Valuation Specialists Determine Effective Life
So how do machinery appraisers determine the effective useful life of your equipment? They take a good look at the machinery, to see whether it has had excessive wear and tear or other signs of abuse, such as dents, welded repairs or similar concerns. Other areas they'll consider is the working environment and how well the machine has been protected from the elements. They'll take a look at your maintenance and repair logs to ensure that the equipment has received proper care or whether there are outstanding issues that could lead to further problems down the road. They'll consider the hours meter and whether the degree of wear matches up to what they'd expect from machinery with that amount of use. Beyond the machines you own and hare having appraised, they'll also take into consideration similar machines they've appraised in the area and how long they tend to last, basing your machine's potential effective life on all these factors.
By knowing your company's equipment appraisals are accurate and based on solid methodology, you're able to make better decisions in the future that will benefit your company, such as determining when to plan for expected machinery changes as older assets reach end of life. By having a quality, certified machine appraiser take a good look at your machinery and determining its effective age and potential future lifespan, you have legal documentation of the condition of your machinery for financial or insurance purposes if needed. If you have any further questions on how effective life is determined or want to schedule an equipment appraisal, please contact us today. Our highly-trained, certified staff are always happy to help with your equipment appraisal needs.