An appraisal from Equipment Appraisal Services is an accurate, supportable value of machinery and equipment for your business.
Equipment Appraisal Services (EAS) provides accredited/certified appraisals for all types of machinery & equipment nationwide as well as overseas. Spanning all industries and market sectors for any project and purpose, our reports are compliant with the Uniform Standards of Professional Appraisal Practice (USPAP).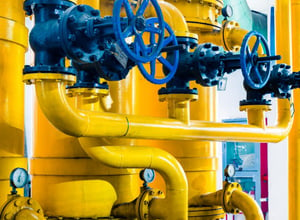 We are experienced in all aspects of machinery & equipment valuation including litigation, bankruptcy, mergers & acquisitions, financing, leasing, buy/sell, tax, accounting, insurance, allocation of value, divorce, donation, and everything in between. Each project we complete is thoroughly researched and includes a detailed report summarizing our methodologies and sources while carefully itemizing the assets being valued.
Should you need a consultant or expert witness to further support our machinery & equipment valuations, our fully credentialed appraisers are well-versed in collaborating effectively with clients and their legal counsel. We have extensive experience working with attorneys on cases involving testimony at deposition and trial. EAS professionals have had the opportunity to participate as part of a team on several high-profile cases.
Whatever your machinery & equipment needs may be, we can provide you and your business with accurate, efficient, and effective appraisal services!
Understand More About Machinery and Equipment Appraisals
Call Us for a Free Quote at (888) 343-9335
Need an accurate, business appraisal to compliment your machinery and equipment appraisal? The professionals at our sister company Business Valuation Specialists
can help!