Machinery and Equipment Appraisals - Nationwide and Accredited Appraisers

An appraisal from Equipment Appraisal Services is an accurate, defensible value of machinery and equipment for your business. It is a report consistent with the Uniform Standards of Professional Appraisal Practice (USPAP).
Each report is assembled and reviewed by an accredited appraiser in Machinery and Technical Specialties, a designation awarded by the American Society of Appraisers to experienced and well trained and tested individuals in this specialized industry. If the appraisal report you obtain is not USPAP compliant, it is not a "qualified appraisal" prepared by a "qualified appraiser" and it will not hold up to scrutiny with the IRS, courts, or lenders.

Our team performs tangible asset valuations for all types of equipment issues including:
Bank Financing Collateral

Allocation of Assets

Potential Sale or Purchase of Equipment

IRS Gift / Donation Justification

Insurance Recovery Claims

Partnership Dissolutions

Property Tax Appeals

Business Planning Purposes

Potential Sale or Purchase of a Company

Bankruptcy

Estate Settlement

Risk Management
Our Certified Reports follow USPAP. View the contents of a certified appraisal report by clicking on the document below: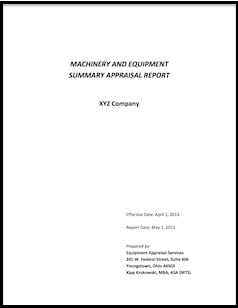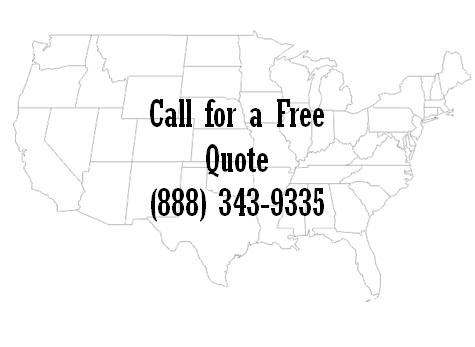 Our appraisals are completed for clients Nationwide.
Contact us for a quote on your equipment and machinery appraisal needs.
Need an Expert Witness? Our Managing Director has the qualifications to represent you or your client.
Sell your machinery in one of our online equipment auctions. Click here for the directory to buy and sell equipment.
Call us toll free at (888) 343-9335