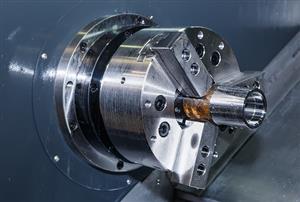 Working in metal fabrication can be a tough enough job, with times of plenty and need, difficult work and exacting specifications to meet. But when disaster strikes, it can become even harder to keep your head above water. Whether it's a shop fire, a natural disaster or a theft from your business, it can seem as though you've only gone through one disaster just to deal with another one: insurance company demands for value documentation. Here's some information on how a metalworking equipment appraisal can help you through the process.
Disaster Recovery: How a metalworking equipment appraisal helps you get through
When you have a disaster in your shop, proving the value of the equipment that has been affected can just add to your burdens during a difficult time. Having an equipment appraisal on hand provides you with a wide range of benefits, not the least of which is being able to immediately document the value of said machinery to your insurance company or a court of law, depending on the situation.
But what if you haven't had the opportunity to get an appraisal performed prior to the loss? You're not necessarily just stuck with whatever the insurance company or court decides to grant you. Certified equipment appraisers are trained to develop equipment valuations in a wide range of circumstances, even when the equipment has already suffered significant damage or has been stolen. By going back to the date of the loss and studying the documentation you have available, an equipment appraiser can provide you with an appraisal report that can document the estimated value of the machinery, which is especially helpful if your insurance company or the other party in a lawsuit is trying to lowball the value of your metalworking machinery.
How does this work? The equipment appraiser will look at your original purchase documents, photos, records of maintenance, repairs and updates made to the machinery and uses that documentation to develop an estimated value for the equipment.
But how is this more accurate than your insurance adjuster's final figure? Equipment appraisers spend all day appraising equipment, often specializing in a particular type of equipment. An insurance adjuster, on the other hand, must determine values for a wide range of items, from houses and medical claims to liability and structures. They don't know metalworking equipment nearly as well as a certified equipment appraiser does.
Though you can wait on getting a metalworking equipment appraisal until after you've had a disaster, having one on hand ahead of time can help speed the process along with your insurance company or court case. But make sure you're working with a certified equipment appraiser who has experience in the metalworking industry. By doing so, your appraisal report will be prepared using standardized methodologies that have been proven to hold up in legal and insurance circles.