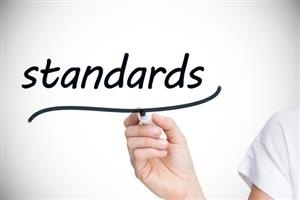 When your equipment is a large part of your business assets, the value of that equipment can strongly impact your bottom line. When equipment is appraised, standards of value are used to help calculate that value. But what are these standards, how can they impact your equipment's value and why are they used in particular situations? Here's a quick overview to help you get started in understanding this appraisal concept.
How do Standards of Value Impact Your Equipment's Appraisal?
Standards of valuation have been developed over the years to ensure that machinery is being appraised in a way that provides consistent calculations and results. Because of this history, an appraised value from a certified equipment valuation specialist holds up well to strong scrutiny in a wide range of areas. However, values are calculated differently depending on the situation.
A company that is undergoing bankruptcy may have their equipment appraised at liquidation value, as it's expected that the equipment will need to be sold quickly to pay off any debts. Investment value refers to the machine's ability to provide business income, such as a welding robot on a factory floor.
One of the most common types of equipment appraisal that is performed is fair market value. It's such a wide-spread appraisal type that it's required in some specific legal situations, such as a divorce or litigation involving the dissolution of a partnership. In calculating this value, the appraiser looks at a wide range of aspects including the equipment itself, the conditions in the market where it is used and similar aspects. As an example, a drill for oil exploration will have a much higher market value during an oil boom than when oil prices fall and exploration is at a minimum.
These different appraisal types can drastically impact your equipment's appraised value. Fair market value assumes that you can wait a while for the right buyer who is willing to pay what the machinery is worth, while liquidation value may be much lower to assure a fast sale. Different values may be determined for large or difficult to move equipment based on whether the machinery is sold in place or to be moved, due to the high cost of moving it to a new location.
The different values are impacted by a wide range of factors, and the final appraised value may not match what you've been told by a local machinery dealer. Why? If a machinery dealer offers you a higher price for your equipment than what is calculated, it may be due to a push to move their new equipment, allowing them to make a higher offer on older machinery to get their new equipment moved.
On the other hand, they may offer you a much lower price to convince you that your machinery is virtually worthless to help encourage you to replace it with equipment that has more equity. Whatever reason for the disparity, a certified equipment appraiser has been taught specific methodologies during the certification process that have been proven to hold up well in legal, financial, insurance and tax agency circles.
By knowing how standards of value affect your equipment's reported value, you can get a deeper understanding of how the valuation process works and how different situations and conditions can impact that value. This helps you get a better comprehension of appraisal reports, allowing you to better leverage your equipment value to your company's benefit.