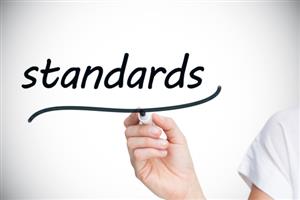 When you're looking at having a machinery and equipment appraisal completed on your equipment, you may hear the term USPAP thrown around or hear the machine appraiser refer to a USPAP compliant appraisal. But what does it mean and how does it affect your equipment values? Here is more information on USPAP, what it requires of equipment appraisers and how it affects your machine appraisal.
What is USPAP?
USPAP stands for Uniform Standards of Professional Appraisal Practice, a set of standards devised by the The Appraisal Foundation and, from there, The Appraisal Institute in the 1980's after the savings & loan crisis. The standard provides quality control, legal documentation and standardized values for equipment appraisals performed by a qualified machine appraiser. It is typically updated every two years, with an effective date on January 1 of every even year, such as January 1, 2014 or January 1, 2020.
How is a USPAP compliant appraisal different?
Unlike appraisals performed by an unqualified appraiser, USPAP compliant appraisals can be used in legal and financial circles. If you need to pick up used equipment and require financing from your financial institution, your bank may require a USPAP compliant appraisal be performed to verify the machinery value. Because USPAP appraisers go through a qualification process, it's assumed that they will use the proper methods to complete the equipment appraisal and that those values will hold up if there are problems with the loan down the road.
What does it require of the equipment appraiser?
USPAP controls how the appraisal is completed, but not how the equipment appraiser goes about the process. As an example, it doesn't require the machine appraiser to use a specific methodology, because an equipment appraiser who is qualified to provide an appraisal to USPAP standards already has the knowledge of what type of method should be used in that particular situation. This falls under the "Scope of Work" rule that requires the machinery appraiser to list out specific data including the kind of project, the type of property being valuated, what kind of value basis is used, the interests that are appraised, assumptions or theoretical conditions, and when the valuation is effective. With this information, the appraiser can use peer-reviewed methods to complete the appraisal.
How does it affect my equipment value?
Having a qualified appraiser perform a machinery valuation for you has benefits beyond just knowing what the equipment is worth. If you need to expand your business, it can act as a proof of value for financing if you need to secure a loan using that equipment as collateral. It can be used as legal documentation to support an insurance claim when you've suffered a loss and your insurance company is fighting you for every penny. It helps you keep your accounting records accurate, allowing you to know at a moment's notice what your business' exact financial picture is, so you can move quickly to take advantage of new opportunities as they become available, giving you a competitive edge over your competition.
There's no doubt that having a USPAP compliant appraisal will provide a great basis for your business to succeed, and that using qualified machine appraisers helps you secure that success against future problems. Your company's success depends on the knowledge you'll gain from the process. Why not look at what it would take to have your equipment and machinery appraised to lock in these benefits?