Maybe you've been avoiding opening that envelope or are still in denial about how much you seem to owe.
When it comes to property taxes, getting a bad appraisal can mean a lot of extra time spent dealing
with government bureaucracy. But what if you could get a tool that would provide positive proof of your equipment values and help ensure you come out on the right side of your property tax appeals? An equipment appraisal can provide you with the documentation you need to make it happen.
Why equipment appraisals are helpful when going through property tax appeals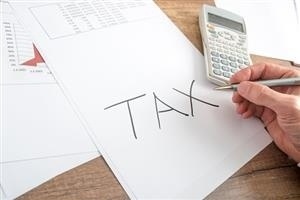 When you get a bad property tax assessment, it can be very frustrating. Many people choose not to fight a bad assessment because they think the tax assessor knows more about their equipment values than they do. However, let's take a quick look at the tax assessor's job:
As with virtually all government agencies, the tax assessor's office is under pressure to raise values. Why? Raising property value increases the funds available for the government budget, including the tax assessor's staff, salary, benefits and office needs.
The assessor is required to assess a wide range of property, including homes, raw land, farms, manufactured homes, vehicles, boats, RVs, rental properties, business properties, tools, industrial equipment - you name it, a tax assessor has probably tried to value it at some point or another.
Because of this broad approach to property values, it can be very easy for the assessor to make a mistake. Maybe they looked up the wrong trim level on your construction truck, found the wrong model number for your metal shop tools or thought that the injection equipment you own is five years old instead of fifteen.
So how do you fight a bad tax appraisal? By providing proof of how much the equipment is actually worth. But before you head out to your local dealership, you'll want to bear in mind that they may also have a specific interest in estimating your equipment in one direction or another. If they want to sell you new machinery, they may tell you your existing machinery is worthless or drive up the value if they're trying to sell you a new model and want to make your trade look good.
The best option to look at when you're trying to prove your equipment values is by hiring an independent certified equipment appraiser. When you go this route, you can rest assured that the appraiser works with equipment like yours on a regular basis. They've been trained to use methodologies that hold up well to scrutiny in legal, financial, insurance and tax agency circles. The report they develop can stand up in an appeal, allowing you to pay a fair property tax on your equipment rather than an incorrect figure determined by your local tax assessment agency.
By including an equipment valuation as part of your property tax appeals process, you can ensure that you're providing solid documentation of what your machinery is actually worth rather than the tax assessor's opinion on the matter. If you do decide to use an equipment appraisal as part of your property tax appeal toolkit, remember to use a certified equipment appraiser to ensure your appraisal report will stand up to strong scrutiny in the process.