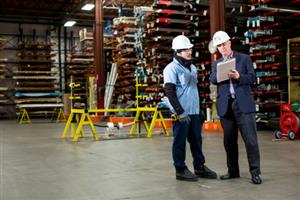 With the inauguration of President Trump, we can expect to see changes in how business is done in our country. One area that may be impacted is appraisals for SBA loan purposes. Will you need to have equipment values to get a loan? Will having a machinery valuation from a certified equipment appraiser improve your chances of being approved? Let's take a look at some signs of what may lie ahead in Trump's administration.
What Trump's Policies Mean for Appraisals for SBA Loan Purposes
As a businessman, President Trump has regularly mentioned his plan to grow the economy and American way of life through the promotion and growth of domestic businesses of all sizes. Many people are hoping that this will translate into policy changes that benefit small business owners and entrepreneurs, especially with positive changes in the Small Business Administration. Unlike several of his more controversial appointments, the President's appointment of Linda McMahon to head the organization was approved by an overwhelming majority of 18-1 by the Senate Small Business and Entrepreneurship Committee.
But what does this mean? It could suggest that neither side finds any problem with McMahon, which could be good or bad. She could promote strong changes in the SBA, or she could simply keep it business as usual, making her a non-threat to the establishment in Congress. That being said, she has shown the ability to grow a small regional business into a multi-national corporation, so she may be able to shake out some of the existing bureaucracy in favor of effective updates to the administration.
If the changes favor more available SBA-backed loans, businesses that would otherwise not be approved may find themselves able to apply for these loans, though the conservative backing that brought President Trump into office may not approve of risky investments that bring back memories of the sub-prime mortgage market. If the approach remains the same, with a business-as-usual approach, borderline businesses may need additional documentation of asset worth to qualify for loans.
Beyond any potential changes the new administration may bring, having an equipment appraisal performed on your equipment provides a number of other benefits. It helps provide documentation of equipment values for insurance, financial, legal and tax agency circles, when performed by a certified equipment appraiser. Because the certification process teaches the proper methodologies to use in particular situations, which have been tested over time, the appraisal reports produced by such an appraiser stand up to strong scrutiny. This report could serve as documentation of value to help secure an SBA loan by proving the assets you can already bring to bear for your company. It also helps you back up insurance claims, fight bad property tax assessments or prove asset value from a charitable donation.
Regardless of what changes may be coming to the Small Business Administration with the new administration, equipment appraisals for SBA loan purposes are always a good idea. An equipment appraisal report gives you concrete proof of value for your machinery that will stand up in legal, insurance, tax and financial circles.