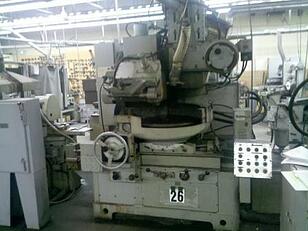 The U.S. Small Business Association (SBA) exists to assist in the creation, sustainment, and expansion of small business in the United States. One of the major services provided by the SBA to small businesses is financing, for which adequate collateral is required to qualify for a loan. In order to satisfy SBA collateral requirements, a certified equipment appraisal report conducted by a qualified appraiser is often necessary.
Compared to traditional financing, small companies have a much better chance in gaining an SBA loan. Whether it's for the expansion of the business, or to cover payroll until revenues hit the books, a certified equipment appraisal report conducted by a qualified appraiser is important. The ability to secure funding is oftentimes the deciding factor in whether businesses stay open or close, expand or become acquired. Having an equipment appraisal will not only satisfy the bank, but it will help aid in making important business decisions such as asset replacement and accounting depreciation.
There are many SBA loan programs, including funds for short and long term financing as well as debt financing programs. Although the SBA does not directly finance such small business loans, its strict set of guidelines for parties interested in financing for their small business, creates an environment where lenders are easily connected with potential borrowers. Pre-screening of borrowers by the SBA also results in the increased probability of receiving financing. Lenders want to know that in a worst-case scenario, they are able to recapture some of the loss through liquidating assets.
It is important to note that not all equipment appraisals are acceptable. Though there are dealers and auctioneers that specialize in selling equipment, they don't necessarily have the accreditations that are required to appraise equipment. The Uniform Standards of Professional Appraisal Practice (USPAP) are guidelines that have been established to create a uniform valuation approach and methodology. In addition, it outlines ethical and reporting requirements. A non-USPAP compliant report could be biased as well as not provide necessary information for the company and lender - which ultimately could lead to legal issues if a company defaults on the loan.
Though an appraisal by an accredited appraiser through professional organizations such as the American Society of Appraisers may be more expensive than an appraisal by an uncertified party or one that moonlights as an appraiser, having the piece of mind that the equipment is valued by an experienced, credentialed professional is priceless.