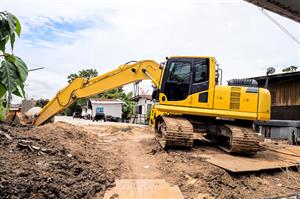 When you're busy running a business, it's easy to let equipment appraisals fall by the wayside. But there are times when it's really important to make sure you know exactly what your equipment is worth, and some of them may surprise you. Here are some of the most common reasons we see every day for machinery appraisals.
16 Reasons for Equipment Appraisals We See Every Day
Allocation of Purchase Price: When someone buys a business, they need to know how much of the purchase price went towards the equipment, so they can set up asset records, schedules for depreciation or other records needed.
Bankruptcy: Do you know what kind of valuation you need in a bankruptcy? There are many different valuations used depending on the circumstances and a good equipment appraiser will know which one to use.
Condemnation: When eminent domain is invoked for a property, fair market value must be established for any equipment that is on site. A qualified equipment appraiser will know what type of fair market value should be used in your particular circumstances.
Dissolution of Corporation: When business planning happens, it's easy to ignore what happens if the company is dissolved. An equipment valuation ensures the shareholders get a fair share of the business value.
Dissolution of Partnership: Whether it's retirement, redirecting or just calling it quits, the dissolution of a partnership can be difficult enough before arguing over who gets what.
Dissolution of Marriage: Divorce is almost always messy. Most of the time, it's easier to have a third party determine the value of a business so a fair and equitable price can be determined.
Getting Financing: When it comes to bank financing for the potential purchase of equipment, you need to prove what your business is worth to get a line of credit, and an equipment appraisal will go a long way towards putting that in place.
Insurance Purposes: When your business is paying for insurance, you want to make sure all your equipment is covered for its actual value. If it isn't, you may find yourself on the short end of the stick during an insurance loss.
Loss Settlement: Speaking of insurance, when you do have a loss, can you prove what your equipment was worth? Having documentation available to prove the equipment's value goes a long way in an insurance loss settlement.
Leasing Equipment: When you're leasing equipment there may be a clause that you can buy the equipment at the end. You will often need to find its value at this point to make a smart decision.
Management Considerations: When should you sell that old equipment and upgrade your production? Is it worth repairing that machine again or is it time to chuck it? Knowing your machinery's value helps with important decisions.
Import and Export Documentation: How do you prove the value of that new machinery from mainland China? An equipment appraisal helps prove what your equipment is actually worth, especially when customs is suspicious of the label with the $5 value on it that your supplier so helpfully wrote down.
Taxation - Income Tax: What do you do when your machinery is used in a high-wear environment and the IRS depreciation tables provide too high a value? An appraisal gives you documentation of your equipment's actual value.
Taxation - Property Tax: Personal property taxes can be a pain, but a high assessment is a seriously unpleasant surprise. A certified machinery valuation helps you fight an inaccurate assessment.
Taxation - Estate and Gift Taxes: When you pass your business on to the next generation, have you accounted for gift or estate taxes? Documenting equipment value helps ensure your legacy won't go to Uncle Sam.
Charitable Contributions: When it's time to make donations, how do you document the value of the equipment you've donated? Documentation of donations is required by the IRS for tangible asset donations that exceed $5,000.
As mentioned previously, all these reasons are ones we see commonly in our business. Have you had the opportunity to have a machinery valuation performed by a qualified equipment appraiser?