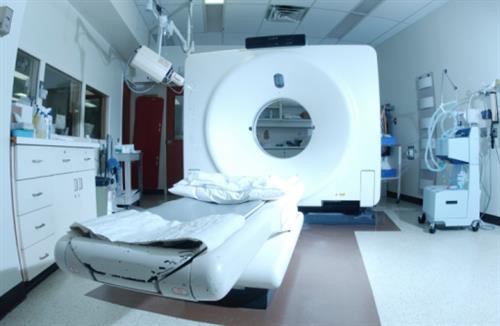 If you're thinking about having equipment appraised, you may have heard any number of appraisal types tossed around. One type of calculation that is commonly used is actual cash value. But what is this appraisal type, how is it performed and in what situations is it the best option to consider? Here's a quick look at these questions and how they apply to your machinery assets.
How is actual cash value determined by a certified equipment appraiser?
When it comes to determining actual cash value, many people are a bit confused over how this figure is calculated. It doesn't help that over the years, the court system has defined it in several different manners. Some people think it's the same as fair market value. Others think that it's replacement cost minus depreciation. Others think it's a hybrid of the two.
But what's the difference between these two approaches? Replacement cost minus depreciation can work in some situations, but not in others. A piece of machinery is lost in a fire, and the cost to replace it is $50,000. Depreciation on the original equipment would have been $5,000, so the equipment is valued at $45,000. Using fair market value, the same equipment may be older and fully depreciated. Using replacement cost minus depreciation may only provide a value of $5,000, but if the equipment was well maintained, it may still deliver years of reliable service. At this point, the value of $5,000 may be unrealistic for replacement in a loss.
Obviously, calculating actual cash value is a difficult process, with contradictory precedents depending on the state where the equipment or company is located and where you're going through legal or insurance issues. Despite the vague definition of actual cash value, many legal, financial, tax and insurance organizations still use it, leading to potential disputes between the customer and the company. Hiring a certified equipment appraiser to provide you with an appraisal report on the actual cash value of your equipment can help your side of the debate.
In a number of court cases, the report or testimony of a certified equipment appraiser has made all the difference between a poor value and a fair value for equipment. A certified appraiser goes through an extensive educational process that includes learning which appraisal methods are applicable to which situations. Because they are taught proven methodologies that have been tested in legal, financial, insurance and tax circles, the reports they generate hold up well to scrutiny and are considered more reliable and accurate than a number of other sources you may be tempted to use in your situation.
A certified appraiser has the knowledge, experience and ability to help you fight a poor estimate of actual cash value. They've been trained to know in what situations different rules must be applied to determine a fair value for your equipment. When you work with a certified appraiser, you'll realize significant benefits for your machine values.
When you have actual cash value calculated on your equipment, you're gaining good insight into what your machinery is worth. However, if your appraisal isn't performed by a certified equipment appraiser, you may not be getting accurate information or an appraisal report that will hold up in financial, insurance, tax and legal circles. Make sure the appraiser you use is certified to ensure that your documentation will stand up to strong scrutiny in the future.