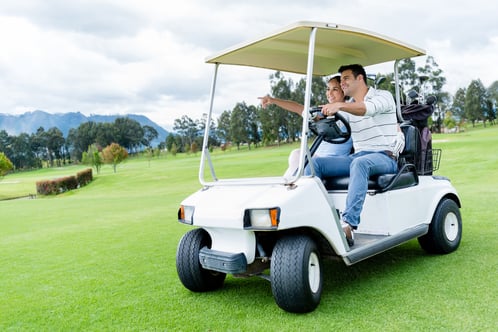 When you own or operate a golf course, country club or similar facility, keeping your customers and members happy is a vital part of the success of your business. But when it comes time to update your facility, take advantage of a local land sale for expansion or undertake new construction, do you really know what your business is worth? Older equipment may have been fully depreciated, but is still a vital part of regular operations. A large part of your overall assets can be tied up in a range of different types of equipment, and knowing what that machinery is worth gives you a strong advantage when you're considering a bank loan, need to deal with insurance to replace equipment lost in a fire or have to work through a court case. Here's a quick look at the types of equipment that are common to this type of facility and what's involved in golf course country club asset appraisal.
How is a Golf Course Country Club Asset Appraisal Carried Out?
Green and Facility Maintenance Equipment
Tractors, mowers, aerators, sprayers: your golf course or country club has a lot of capital tied up in your green maintenance equipment. Because much of this equipment is similar to that used in agriculture, it will have a similar value to that type of machinery. However, some of your machinery provides a much finer finish than simple farming equipment, and that needs to be taken into account. You also have floor cleaners, power tools and other equipment used to maintain your facility. Your equipment's age, usage and condition will all be considered when your equipment is appraised, as well as any kits or options that you've invested in to keep your greens looking their very best.
Training and Rental Equipment
Do you have golf carts available for rent? Computer-aided training systems that your pro shop uses to help members and customers up their game? These types of equipment that are used by customers to build value in your country club or golf course can get expensive, and knowing what they're really worth can help ensure the accuracy of your accounting books. This machinery will be evaluated based on its specific brand and model, the condition that it's in, market demand for that equipment and similar information.
Hospitality Equipment
What about catering and facility rentals for special events, such as weddings, reunions, conferences or similar events? If you have a commercial kitchen, multi-media equipment or other entertainment machinery, it's part of your overall bottom line and needs to be considered when you're having an equipment appraisal performed. The equipment will be evaluated in terms of manufacturer, model, condition, expected useable lifespan remaining, market demand for that machinery and similar details to help calculate its estimated value.
By having a general idea of what your equipment is worth through a golf course country club asset appraisal, you'll be in a much better position to work through a range of different situations, including appealing an inaccurate tax assessment, securing financing, working with insurance adjustors and fighting a court case. However, it's best to work with an accredited equipment appraiser who can provide you with an independent evaluation of your machinery's value. This way, you know that they're not putting their own interests first.