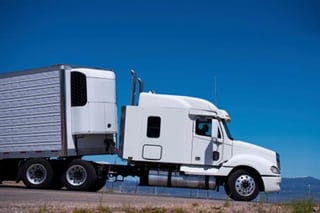 When you're in business, you need to have a good idea what your bottom line is. This can be for many reasons, whether it's getting financing from the bank, correcting your books to reflect actual assets and equity or the potential sale of equipment. You need to know exactly what your equipment is worth to ensure you're getting a fair shake no matter the circumstances. But equipment appraisals can be especially helpful when you're getting ready to sell a used piece of equipment. Here's why:
Using an Equipment Appraisal when Preparing for Potential Sale of Equipment
When many businesses get ready to sell a piece of equipment, it can be for a number of reasons. It could be that the equipment is not right for the business. Maybe it's just too much or too little to work well for your operation. Another reason is that it has zeroed out in depreciation by tax accounting records. But that doesn't mean that the machinery has no serious value. When you're dealing with having to sell equipment to buy out a partner or finance a new investment, you may not know which equipment will get the job done with the least impact on your business. In all these situations, having a quality equipment appraisal performed helps ensure you get what your equipment is worth.
If you purchased a metal lathe that just isn't able to keep up with production, it's easy to undervalue it when you're selling. You may do the opposite when trying to sell a piece of equipment that is overwhelming your operation. A good equipment appraiser isn't looking at the problems this equipment is causing in your business, he or she is seeing the potential it has in other businesses. That lathe may be too small for your operation, but it's perfect for a company that does small, precision-machined components. The too-big excavator may overwhelm your construction site, but is perfect for a quarry that needs to improve production. The equipment appraiser will base the value on what's happening with that equipment across industry and help you find a fair price.
Depreciation is typically based on a pre-determined schedule laid out by the tax agency you're responding to. If you have quality equipment that has been lightly used and is in good condition, it will often have a value much higher than its depreciated value. Standardized tables and schedules don't work well if your equipment is either well cared for or poorly maintained.
When you need to sell to keep your business afloat, a quality equipment appraiser can look at your entire operation and determine which pieces of equipment should be sold to meet your obligations. Instead of having an emotional attachment to the original equipment you ordered when you opened doors, they can see that the same equipment is creating production bottlenecks or isn't able to provide the results you really need anymore. Knowing which pieces will make the difference is often all the difference between succeeding in a liquidation and closing the doors forever.
By knowing the machinery valuation, you can make sure you get a fair price for the potential sale of equipment.