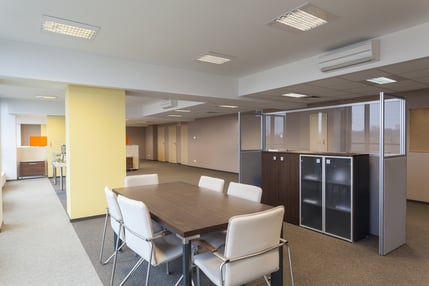 When you have an office with a lot of furnishings, equipment and other items, those possessions have value, a value that is often overlooked in accounting and business appraisal. Corporate office FF&E appraisal looks at the value of your business' furnishings, fixtures and equipment, so that you have a better picture of what those assets are really worth for your business. Here's a look at the different kinds of personal property are valued during this type of equipment appraisal.
What Kind of Personal Property is Covered in a Corporate Office FF&E Appraisal?
Furniture. From your lobby sofas to your break room tables and all of the desks, chairs, credenzas, filing cabinets, bookcases and other furniture in between, your office furniture is a big investment in your office's functionality. Because it's important to recognize the difference in value between commercial and residential furniture, an appraisal helps protect that value.
Furnishings. Beyond your furniture, the other items you have in your office to give it some character and personality can be a big investment. From the customized artwork in the lobby to the fountain that brings tranquility to your breakroom, these items have significant value that needs to be defined, characterized and documented against any future loss, such as a fire, flood or other disasters.
Fixtures. Do you have display cases? Brochure racks? Other items that help to showcase your business and everything it represents? These fixtures are often developed at significant costs to help promote your business, costs that should be protected. By documenting what these fixtures are worth, you can more easily determine reasonable costs for replacement down the road.
Computers. What is the value of your office computers? Between the time that you purchase your office's computer equipment and the point that you retire it, how much has it changed? Having the current value of this equipment makes it easier to replace in any number of situations, whether it's a power surge, lost laptops during travel or that cup of coffee that wasn't quite far enough away from the keyboard.
Other IT Equipment. What other machinery do you have in your office that keeps your IT assets running? Routers, hubs, printers, scanners: whatever IT equipment you have in your office, being able to prove the value of that equipment is important to your bottom line, especially given its often high market cost.
Specialty Equipment. What other specialty equipment do you have in your office? A Keurig in the break room? Kitchen equipment in the cafeteria? Video games in the break room? Whatever other equipment you have in your office that isn't otherwise covered can be looked at under this type of assessment.
By having a corporate office FF&E appraisal performed on the personal property in your office, you can have a much better idea of what those items are actually worth, making it easier to leverage that value for your company's growth, make smarter sell or no-sell decisions, fight a bad tax assessment or get the items replaced during an insurance claim. However, it's vital that you have the appraisal performed the right way, using an accredited equipment appraiser. Because they don't have a vested interest in the outcome of the appraisal, they'll provide you with the most accurate, unbiased valuation based on tested methodologies that have stood the test of time.