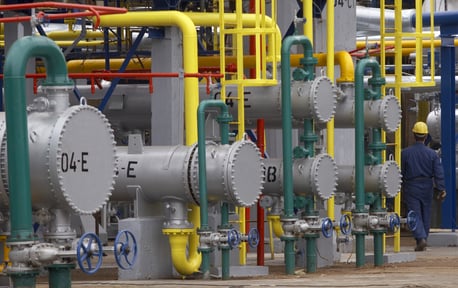 When your daily operation keeps you focused on moving crude oil, natural gas and other petroleum products to your customers, you know that you need to keep your pipeline operating at peak efficiency. A breakdown can cause serious problems for your company. But have you considered the value of that equipment? If you've wondered what happens during an oil & gas pipeline equipment valuation, here's a quick explanation of the process.
What Happens During an Oil & Gas Pipeline Equipment Valuation?
When your oil & gas pipeline equipment is appraised by an accredited equipment appraiser, there are a number of steps taken to ensure the value that is estimated is accurate to your specific equipment's capabilities and condition. These steps help the appraiser compare your equipment to similar machinery in the industry and estimate a fair value based on this information. But what kind of equipment is appraised? In addition to the pipeline itself, the appraiser will also look at components such as control valves, tanks, wellheads, pumps, rods, vertical separators, and, virtually every piece of equipment that is part of your pipeline. If you have computers that are used in monitoring your pipeline status, if you have heavy equipment for maintenance and repairs, if you have emergency response equipment for dealing with these types of events all of these assets can be appraised as part of your overall equipment base, ensuring that you have a complete estimate of value. The appraiser will look at the specific manufacturers and models for each item, as well as its age and condition.
They will also look at the overall demand for that type of equipment, which can impact value, as well as how well the equipment has been maintained and repaired over the years. All of these factors will be taken into account when estimating value. If a piece of equipment has been well-cared for, it will have a materially higher value than one that has been abused or left without proper maintenance. This is all reflected in the appraiser's analysis. If the market for pipeline equipment is especially active, such as when the Bakken oil formation took off a decade or so ago, that demand will be reflected in the value of your equipment. If the industry is going through a slump due to lower oil prices, demand for that equipment may decrease, which will also be reflected in your asset value. Many factors feed into estimating machinery value, which all must be taken into account by an accredited equipment appraiser.
By having an oil & gas pipeline equipment valuation performed on your petroleum product machinery, you'll have a better idea of what it's worth, how long you can expect it to continue to operate economically, and an understanding of it's overall condition and demand in the industry as a whole. This provides you with valuable insights to help you better manage your oil & gas pipeline business effectively and efficiently, making it less risky to make important decisions when opportunities present themselves to your business for solid growth.