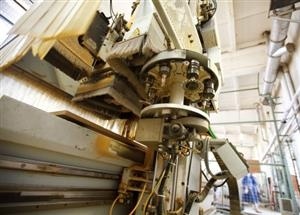 Over the past few years, the economy has been up, down and all over the place. If you've been able to keep your business in operation, it was probably due to some insights you gained while watching other businesses deal with the consequences of the recession and recovery. But what about your business? Do you know what your machinery is worth or if you can use it to leverage new growth for your company? One of the best ways to determine this is through a woodworking equipment appraisal. Here's how it helps:
Talk Shop: How a Woodworking Equipment Appraisal Helps You Get Ahead
As our economy continues climbing up out of the recession, we're seeing strong growth. People are investing in real estate again, and with that comes wood products to build those homes and the furnishings needed to make them unique. Many woodworking companies have begun to see an upswing in their sales once again and are starting to consider growing their businesses to meet that increased demand.
But at the same time, even as consumers are increasing their purchases, many businesses are being more cautious of growing too quickly. After the housing bubble crashed, many of them saw a strong downturn in sales as foreclosure rates began to climb. A large number of companies found they could no longer keep their doors open in these conditions and closed down, often liquidating their stock and machinery.
The remaining businesses are, understandably, a bit hesitant to embrace this new growth. These businesses want to take precautions rather than jump into new opportunities. The new restrictions on business loans that have come into effect during the recession make it more difficult to gain the financing needed to expand operations regardless. They're worried that if they begin to expand, equipment could fail or another calamity could cause them to lose what they've held so tightly to the past few years. What is the average woodworking shop owner expected to do to move a business forward in this business climate?
One option to consider is a woodworking equipment valuation. This process involves having a certified equipment appraiser take a good, hard look at your equipment, and then prepare a report to estimate the equipment's value. But more than the value is the information you gain. You'll receive an estimate of the expected useful lifespan of your machinery, allowing you to better prepare for potential replacements or repairs down the road. You'll know exactly what your equipment is worth, giving you solid numbers to take to the bank to secure financing to expand your business. You'll discover whether your equipment is in demand or whether there's still an excess on the market that you could take advantage of to expand your operation. With these details, you'll know exactly what you have, what it's worth and what you can do with it.
By taking the time to get a woodworking equipment appraisal performed on your machinery, you can gain some great insights into not only your equipment's value, but also its general condition and expected lifespan. This, in turn, can help you plan your expenses over the next few years, allowing you to then invest in other areas of your company when it's appropriate or purchase replacement machinery when it's needed. Make sure you work with a certified equipment appraiser who has experience in the woodworking industry to ensure the most accurate valuation possible.