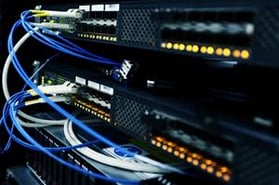 When you need an equipment appraisal, the timing can often be inconvenient or problematic to your schedule. But when it's needed, you know the task must be handled. Fortunately, there's another option for you to consider that can give you the appraisal you need without having to sacrifice your schedule in the process. Here's a quick look at online equipment appraisal and how it can benefit your business.
Online Equipment Appraisal: The Benefits of the Process
But what is an online equipment appraisal? When an appraiser does not go on site to view your equipment first hand and instead relies on the specifications and pictures that are provided by the owner, this is known as an online equipment appraisal or desktop appraisal. It has a number of benefits for your business.
Since the appraiser's travel time and expense are eliminated, this type of appraisal can provide you with what is usually a more economical option. For many use cases, it provides sufficient documentation of the equipment's value. When you're trying to get an idea of what a piece of machinery's value is, it can give you a solid ballpark figure to help get you started.
If your equipment is fairly standard, an online machinery valuation is an easy way to find out what it's worth. When you have a large number of the same machinery, such as a fleet of semi trucks that were all purchased around the same time and have similar mileage on the odometer, getting an online equipment valuation is a good way to get an idea of the overall value. You'll still need to provide some information when having a group of the same model machinery appraised, including ID numbers and mileage or hours.
In general, when an appraisal needs to be produced fairly quickly, the equipment in question is fairly standard in your industry or the equipment is located far from an appraisal company, a desktop appraisal can be a great choice. You will still need to provide some information and time to the appraisal company in this situation. It will require a well-detailed description or list of the asset or assets in question to help the appraiser get started in researching that machinery. Excellent photos to show key areas of the machinery will be needed to verify the machinery's overall condition. What's more, you'll also need to make available a person who is familiar with the equipment and who is authorized to speak on your behalf to the appraiser about the machinery being appraised.
However, it's important to know whether a desktop appraisal would be appropriate for your situation. If the value of the machinery is in question because of a contested case in court, such as a divorce, lawsuit or issues with your insurance company, this type of appraisal may not be sufficient for your purposes. In these situations, an in-person appraisal will almost certainly be needed, with the report prepared by a certified equipment appraiser that will hold up well to strong scrutiny in these situations.
The equipment valuation process is a vital part of your company's asset protection and risk reduction plan, but that doesn't mean it has to be a big problem. Online equipment appraisal can provide you with a more economical format that doesn't take as much of your time and often provides solid results for most purposes.