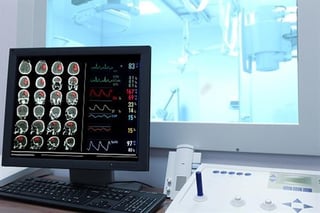 When you work in health care, it can seem as though every week brings a new piece of equipment to your attention. Whether it's a new diagnostic tool, new therapy machine or something specific to your specialty, there's one thing that is almost always true: it's too expensive. But what if you could leverage the value of your older medical equipment against that total? As new technology is adopted, there's a limited window of opportunity between the time that the new equipment hits the market and the older technology becomes obsolete. How do you know when it's the perfect time to act and get the most from your older equipment while not paying the inflated cost of the latest and greatest? Medical equipment appraisal.
Update your practice with a medical equipment appraisal
When you talk to a medical equipment company, they may tell you that your equipment isn't worth much and that you need to upgrade immediately to take advantage of new technology. However, look at it from their point of view. They want to sell you new equipment and move your old equipment as quickly as possible. Without even looking that closely at what features your equipment may have or kits that have been added to the system, they're going to give you a low ball price on your old equipment to get it out of the way for the new equipment they want to sell you.
An independent machine appraisal specialist, on the other hand, has nothing to gain from the sale or purchase of equipment in your business. They don't have a commission riding on the final price. Their job is to take a good hard look at your equipment and use a solid methodology to determine your equipment values. They may even know about alternative markets where you could get better money for your equipment than the local businesses, such as going through the export process to sell older equipment to overseas buyers who will pay a premium to get good used equipment that's actually from this century.
There's one other thing that a professional machine appraiser will look at as well. Where is the equipment located? Though it's pretty easy for someone to say what the machine is worth, they may not take into consideration that moving it will require taking out that new partition wall because the other doorways in the practice are too small for it to pass through. In any situation, a qualified appraiser will mention these potential issues.
As you can see, getting a quality medical equipment appraisal helps ensure that you can get the most out of your older machinery while ensuring you can afford the cost to adopt new technology in your office. But before you go with just anyone, make sure the equipment appraiser is certified. Why? Certified equipment appraisers have been trained in standardized methodologies that will hold up to strong scrutiny, whether it's with an insurance company, financial firm or even in a court of law.