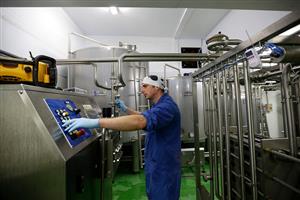 If you have a factory, you already know how much of your company's assets are tied up in your production line. But what are those assets really worth? The process of having a production line equipment appraisal can seem complex and confusing, but it's actually a straightforward set of calculations that follow a regular process. However, it's a process best done by a certified equipment appraiser. Why? There are a number of special aspects of the process that needs to be handled by a professional to ensure that they're done correctly. Here's a quick look at the overall process and some of the complexities involved.
How Complex Is Production Line Equipment Appraisal for Manufacturing?
To start, the appraiser will gather basic information about all the different equipment that is being used on it, such as the year it was put into use, the manufacturer and model, any options, kits or modifications from the basic model and the number of hours and conditions it has been used it. This allows them to gather any additional information that they need to know to appraise the equipment, including information on past equipment that they've already appraised.
They'll then ask about current issues, maintenance and repair that has been done on each piece of equipment. This provides them with some background on how well the equipment has been cared for and what condition it may be in. This is part of the process of determining the remaining useful lifespan for the machinery, which is a vital part of determining its value. As an example, you would almost certainly pay more for a piece of machinery that is expected to remain in productive use for ten years versus one that was expected to fail within a couple years.
Next, they'll examine the equipment itself. This allows them to see if there are any potential issues that have not been caught yet. This can include issues such as small hydraulic leaks, pulleys that are going out of alignment, gears that are beginning to wear or slip, lowering performance levels or similar indicators that can lead to expensive repairs or potential issues down the road, giving you the opportunity to make vital repairs.
Additionally, the appraiser will take into consideration unique challenges that face your industry, whether they're specific to your industry or to the market as a whole. This can include issues such as a market downturn that has caused a large surplus of that type of equipment on the market, driving down prices or whether there's strong growth in another region that can be leveraged to sell older equipment at the best possible premium.
When you're having a production line equipment appraisal performed, there are any number of factors that can come into effect during the process that will need to be considered. However, the appraisal report that you receive from a certified equipment appraiser will provide you with much more information beyond the value of your production line. Because an equipment appraiser works with a wide range of machinery on a daily basis, they'll be able to compare your equipment to other machinery they've looked at and give you valuable insights, such as prospective failure points, longevity and other information that will help you make smart decisions about your production line management.