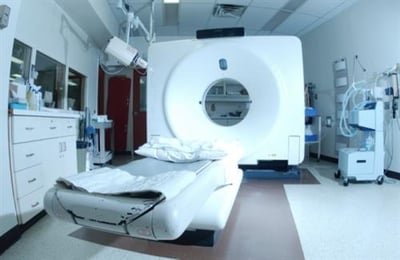 Today's healthcare practice is facing any number of challenges on a daily basis. No-shows for appointments, changes to EHR and HIPPA practices, new treatments and medications, and an endless sea of patients who need to be seen as quickly as possible. Having the right tools can make a huge difference in how efficiently your practice operates, but many physicians and practice managers aren't quite sure how to make those changes effectively. Fortunately, something as simple as a medical equipment appraisal can make a huge difference in your practice's bottom line. Here's how.
How Medical Equipment Appraisal Can Help Your Practice Get Ahead
To start, what does your practice need to have to improve efficiency and patient outcomes? Is it new equipment that works well with your EHR system and digitization strategy? Maybe it's a new EHR suite that takes your interoperability to a whole new level. A new location to spread your practice's influence and make it easier for patients to reach you? What about social responsibility obligations to organizations such as Doctors Without Borders?
To make these changes happen, you need to invest capital. But how much capital do you actually have? Are your assets listed accurately in the books, or are there discrepancies that could cause your practice serious issues down the road? This is one of the reasons why having an appraisal performed on your medical equipment can be so very beneficial to your practice. If you don't know the value of your equipment, will you get a good deal on new equipment or be taken advantage of? Can you secure loans for that new EHR suite or location without knowing those values? What will the value of your equipment donation to charitable organizations actually end up being and how will it impact your bottom line?
When you have a professional appraisal performed by a certified equipment appraiser, you're gaining much more than the knowledge of the value of your medical equipment. You're receiving the calculated opinion of a professional who is well-versed in medical equipment and understands the many nuances of your industry. They're able to then provide you with a carefully crafted report that will not only document your equipment's value, but can serve as a valuable tool in its own right.
Because a certified equipment appraiser has been taught to use standardized methodologies that have been well-tested in a wide range of real-world circumstances, the report that they prepare is able to stand up to strong scrutiny in financial, insurance, legal and tax agency circles. Having this verified information available quickly will make it much easier for you to document equipment value for a loan, an insurance claim, a court case, a tax appeal, a sale negotiation and many other circumstances you may not have considered yet.
By taking the time to have a medical equipment appraisal performed on your practice's machinery, you can take advantage of the equity in that equipment to improve your practice, whether through selling the machinery to upgrade your practice's capabilities, securing a loan for EHR upgrades or adding accuracy to your balance sheet to provide peace of mind and better accountability. However, these advantages can only be realized when you use a certified equipment appraiser to go over your practice's assets. They have the knowledge and experience to ensure that the final values you are presented with are accurate and the report generated useable for your future needs.
using market data under the cost approach