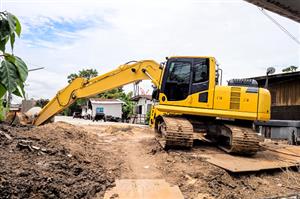 When you're considering a potential purchase of equipment, making a good deal is half of the excitement. But how do you know whether the equipment values presented are accurate? How do you know if you're making a fabulous investment for your company or are buying a lemon that will pour your capital down the drain? Before you sign on that dotted line to buy equipment for your business, have a machine appraisal performed. Here's why it's important.
How an Equipment Appraisal Helps When Considering Potential Purchase of Equipment
A machine appraiser doesn't have anything tied up in the transaction. When a business or broker is selling equipment, their profit is on the line. Though they may not be intentionally misrepresenting the equipment's condition, they do want to present it in the best possible light. This can lead to accidental oversights in the purchase process and less than complete disclosure of the machine's features and history.
Do you need to get financing in place for the potential purchase? Equipment appraisals performed by a certified equipment appraiser are taken much more seriously in financial circles, because a certified appraiser uses standardized methodologies to calculate the machine's value. Unlike the finance guy at the car dealership who says he'll give you $5,000 for your 1992 Geo Metro with 200,000 miles on it through a few math tricks in the financing paperwork, an equipment appraisal is a solid value for that particular piece of equipment.
What about your insurance? If you're getting a great deal because a company is going out of business, do you know how much insurance to put on the equipment? If you base your insurance coverage on a wonderful price, you'll quite possibly find yourself unable to purchase replacement equipment for the same price after a loss. By having a quality machine valuation performed on the equipment you're considering, you'll know not only how good a deal you're getting, but how much it will cost to replace that equipment in a loss.
How long do you expect the equipment to last? Equipment appraisers spend all day looking at machinery. For this reason, an experienced appraiser has a good idea of how long a usable lifespan the equipment has left, a boon if you're buying equipment with an unknown past. The appraiser will know to look for delayed repairs that may have caused additional damages, such as a pulley that wasn't immediately replaced causing more wear on bearings elsewhere in the system, leading to an early failure.
Has the equipment been abused or pampered? We all know someone who never does any of the necessary repairs to their car. As time goes on, their vehicle has more and more serious problems until it hits the point of being too expensive to repair. The same goes of your potential equipment. Has it had after-market kits added that are overtaxing the hydraulics? Was it kept in perfect repair with exceptionally detailed logs? This kind of information helps you make a smart investment.
As you can see, having an equipment appraisal performed for potential purchase of equipment can help keep you from making a very costly mistake for your business.