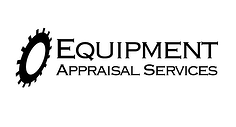 We frequently get asked to quote equipment appraisal projects. Often times the potential client has never purchased an equipment appraisal before. We are often asked what information is needed to prepare a quote.
The first question to answer is related to the reason (or need) for the report. The report structure for financing collateral purposes, for example, is different than litigation. Second, we need to know what type of equipment is being appraised. Some equipment is easier to research than others. At times machinery values can be found on equipment auction websites or databases while other times it requires contacting manufacturers and dealers. Third, we need to understand the quantity of items that are to be appraised. It is usually easiest to prepare a quote for a project when a basic list is sent showing a general description of the equipment. This way we can understand the type of machinery and quantity of items. Fourth, we need to understand what type of value (or values) that is needed for the situation. For example, some lenders require fair market value, orderly liquidation value, and forced liquidation value. Other lenders, on the other hand, may just need one or two of these values. Fifth, we need to know if the client wants an on-site or a desktop appraisal. If it is an on-site appraisal, we need to know where the equipment is located. We also need to know if the equipment is located in multiple locations or a single location since this will help us schedule our appraiser's data collection. Realize that though more cost effective since travel is eliminated, desktop appraisals are not recommended for all situations. Finally, we need to know what the client's timeframe is to receive a completed report.
As you can see, there are a number of variables that come into play when quoting an appraisal project. Because of this, there is not a pricing matrix that is used. We must quote each project uniquely based on the above factors.