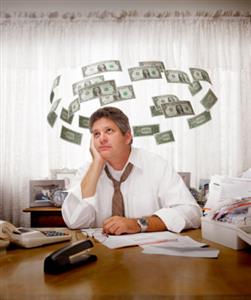 There are a number of reasons why you may be considering selling your industrial or specialized equipment. Regardless of whether you're upgrading your work floor, getting estimates for a new insurance policy or loan collateral, or moving towards an equipment auction or liquidation, accurate machinery valuation and asset appraisal is vital. Machinery and equipment appraisal isn't a simple matter of looking up a similar product the way one might a rare baseball card, there are a lot of questions that even a seasoned operator can't answer with clarity:
How much has wear-and-tear affected the value?
What is the market demand for similar pieces?
How much are similar used machinery pieces selling for?
Simply put, those that use machinery know how it operates, what parts it uses, and perhaps even how to maintain or repair it - but pinpointing equipment values that will hold up as collateral or that will pique interest in the open market is another matter altogether.
A Quick Sale at the Right Price
You know that your equipment value incorporates these facets, but "taking a guess" or estimating when you're ready to sell can either leave your machinery languishing on the market with an unrealistic price tag or sold with a huge cost to your company in missed profits. Working with professional equipment appraisers mean that you'll receive documented equipment appraisals that can be referred to in sales listings and prevent a your negotiated prices from dropping below where they should. While your own estimations may be honest and well-meaning, an equipment appraiser is a professional, neutral third party and thus lends the negotiated starting point more credence.

Peace of Mind, In Writing
Business can be fickle, and loan applicants are forced to jump through more and more hoops to secure funding for new ventures. A professional machine appraisal helps support your efforts by providing trustworthy proof of current assets for overall company valuation or specific loan collateral. Rather than a basic list of ultra-specialized machinery that may go over a loan officer's head, he or she receives the derived worth numbers they need to make the decision more quickly.

In addition to loans, insurance reimbursements due to loss become infinitely easier when armed with the same asset appraisal documents. In a catastrophic event, having a professional estimation on hand means less downtime waiting for an insurance representative to determine value from wreckage, rather than the actual worth of the previously-functioning machinery. Working with an equipment appraisal service also offers an additional point of reference that may end up being priceless if your files are damaged in the same catastrophic event.

Comparative Advantage in Action
Face the facts: you run your business with expertise; you are not a machine appraiser by trade. Rather than struggling through the appraisal process internally, taking time away from your job duties and ending up with a likely under-or-overvalued result, working with machinery and equipment appraisal professionals allows you to return your focus back to where it belongs: with your workflow and your staff. While there may be a few questions you'll need to answer about your specific equipment, on the whole you'll be free to move your business forward without trying to learn appraisal methods on the fly. You wouldn't mop the floors if you have a janitorial staff in place, nor do your own payroll if you have a service working on it - leave your asset appraisal in the capable hands of a professional team and you'll instantly knock a particularly difficult item off of your to-do list.