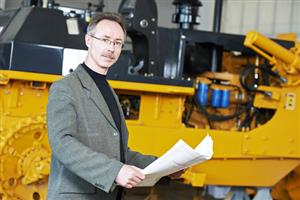 Industrial Appraisal — it may not seem like something you would encounter in your day-to-day work or personal life, but it may surprise you. You may need the services of a machine or equipment appraiser more often then you may need. Discover a few of the reasons why industrial appraisal may be necessary and the basics of how an appraiser does his or her job. Then, you will realize how many occasions this service could benefit you.
Why Appraise?
Usually, you will only use your equipment with no worries of the value. After all, as long as it is serving its purpose, why does it matter what the value is? However, sometimes something occurs where the value will matter. In fact, there are numerous reasons why you may need to have industrial equipment appraised. Here are just a few of the most common:
Financing or Refinancing – If your equipment is under bank financing, it is important that the bank have an accurate accounting of the value of the equipment. Only a quality appraiser can give you this information.
Accounting or Taxes – Though you may simply depreciate the value of your equipment over time, there are occasions where this does not work or where your accountant or the IRS requires that you have a more accurate accounting of the value. Appraising is the solution.
Litigation – Court cases, bankruptcies, and other legal issues can be a serious problem for your company. Good appraisal services make this a much easier process and ensure that you are not harmed any worse than necessary.
Company or Personal Splits – When a company is bought out or a couple divorces, there is often a need to split up equipment and property for litigation purposes. Appraising it to get the correct value is vital.
Sales or Auction – Are you selling or auctioning off part of your equipment, perhaps because you are upgrading or replacing your old items? You want to get the best price for your old equipment. Offering an appraisal when you put your item up for sale will give buyers confidence.
How Does the Appraisal Process Work?
There are a number of appraisal companies out there offering this service. However, not every firm appraises in exactly the same way. You want to work with a machinery and equipment appraiser who is certified, trained and does not just "guess" at values. Ideally, you will find a company that will provide an appraisal report consistent with the Uniform Standards of Professional Appraisal Practice (USPAP).
The process takes time and involves more than merely looking at a depreciation schedule. The process may include data collection, research, analysis of the equipment in detail and considering data such as equipment depreciation - deterioration and obsolescence. Together all of these things help us put together an appraisal that will meet your needs for court, accounting or any other purpose.
If you would like to learn more about the appraisal process or you want to talk to an expert, contact us at Equipment Appraisal Services.