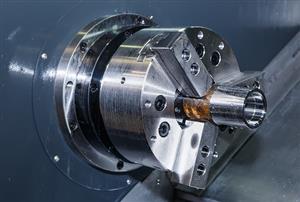 When your company is undergoing a change in ownership, you may already be having enough to do just keeping things going. But have you considered how a metalworking equipment appraisal can help? Here are some situations where getting a metalworking equipment appraisal done ahead of a serious change can help make things go more smoothly and with much less drama:
Bankruptcy
In a bankruptcy, you may be forced to liquidate your assets to pay some of your creditors, At this point, a machinery valuation is often based on liquidation values, either through an orderly liquidation, forced liquidation or liquidation in place. Having a machine appraisal completed by a qualified, certified machine appraiser helps ensure that you can sell the least amount of equipment to settle your debts, helping keep your company more intact than may otherwise be possible.
Divorce or Partnership Dissolution
Though this type of situation can also lead to asset liquidation, it's much more likely to be finished amicably if both sides know that a fair and logical process of determining equipment values has been followed. In this type of situation, the party getting out of the partnership will often want the highest possible valuation while the other party will want the lowest valuation in order to pay the least amount to keep the business solvent. Having a certified machine valuation specialist develop a quality report based on standardized methodologies helps ensure that both parties get a fair equipment value.
Corporation Restructuring
When certain laws went out of effect a few years back that were keeping C corporation taxes low, many businesses have begun considering changing their corporate structure to a pass-through organization such as an S corporation. If company equipment values have been inflated in the past or not properly depreciated, they could carry inaccurately high capital gains through the conversion process. In businesses where this has happened, the amount of capital gains often completely wipes out any potential tax savings that the company would otherwise have realized during the through the restructuring process.
Business Sale, Purchase or Merger
How would you like to go to the negotiating table with a tool that helps guarantee that you'll get a fair price for the company you're selling, buying or merging? Equipment appraisals help provide legal documentation to back up your asking price, but only when they're completed by a certified equipment appraiser. Because metalworking companies often have a lot of capital tied up in machinery value, knowing the exact fair value of that equipment is a very strong bargaining chip when negotiating a business ownership transaction.
Settling an Estate
When a business owner passes on, there can be a million tiny and not-so-tiny details to attend to, especially if the owner died unexpectedly. Because estate taxes can take a large chunk out of a business legacy, knowing exactly what the equipment is worth makes a big difference in how large a bite the IRS takes. If the business owner wished for donations of equipment to be made, a certified appraisal report must be filed with the proper IRS form to ensure the donation can be tax deductible.
By having a metalworking equipment appraisal already in place, you can avoid some of the hassles and headaches these situations may create. If you haven't had a chance to have a quality machinery and equipment appraisal performed by a certified machine appraiser, why not take the opportunity to do so now? At Equipment Appraisal Services, our highly-qualified equipment appraisers are ready to help at any time. Please contact us today with any questions or to schedule an appointment with an equipment appraiser.