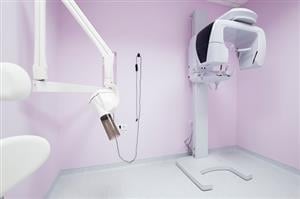 When you're running a medical office, your equipment can be your biggest investment in terms of assets. But are you protecting those assets? If your business suffered a loss, would your insurance be sufficient to cover the cost of replacing that equipment Let's take a look at how having a medical equipment appraisal performed helps protect your business' bottom line.
Document the Original Equipment Values
A machinery and equipment appraisal provides more than just a dollar figure for your equipment, it documents the current value of your machinery. A machine appraiser provides legal documentation that holds up in legal, insurance and financial circles, provided that you're using a certified equipment appraiser to perform the equipment appraisals. It also gives you an idea of replacement cost and the expected remaining life of your machinery, making it much easier to plan for expensive replacements instead of being caught completely unaware when something breaks down.
Ensure You Have Sufficient Insurance
A medical equipment appraisal also helps you get a better idea of how well your assets are covered in case of a loss. If you're using the original purchase prices to determine the levels of your insurance coverage, you may be paying too much for your insurance because it's over insured. If, on the other hand, you're using depreciation values off your last tax return, you may be underestimating your machine's value in your insurance policy because the functional machine will still cost money to replace with a comparable machine. Knowing the value of your machinery through a report from qualified and certified equipment appraisers helps ensure you have the proper level of protection when it's needed most.
Provide Accurate Depreciation Equipment Value
Another area where a medical equipment appraisal can come in handy is to determine the appropriate level of depreciation when you're developing financial reports or need documentation for tax purposes. Because a machinery valuation provides legal documentation for your equipment's value, it can be used when machinery is depreciating faster, slower or at an uneven rate than the average straight line depreciation schedule. It also provides the equipment value beyond the point that it has been completely depreciated, documenting the existing asset value after depreciation is complete.
Gives You an Accurate Picture of Your Practice's Financial Standing
These areas all tie together in a machine appraisal that helps give you an accurate picture of where your firm really stands financially. Instead of making an investment that could be risky or having problems getting a loan because your equipment is fully depreciated, a medical equipment appraisal helps provide a solid picture of your financial state, allowing you to make much better business decisions that grow your practice instead of putting it at risk.
Have you had a medical equipment appraisal performed recently on your practice's equipment? If you haven't, maybe it's time to consider taking that step. At Equipment Appraisal Service, our highly-qualified, certified equipment appraisers are ready to help meet your appraisal needs. Please contact us with any questions, to get more information or to schedule your medical office equipment appraisal.