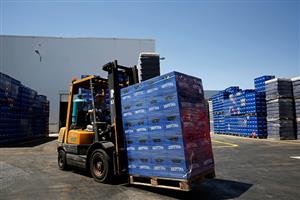 When you're considering selling your business or undergoing a merger, how do you protect your business interests? Do you want a low valuation so you pay less in taxes over the transaction or a high valuation to get the most out of the sale or merger? Let's take a good look at the process through the eyes of the seller and the buyer using the example of a forklift appraisal.
The Seller's Standpoint
When you're selling your business, you want to get as much as possible out of it without having to pay more in taxes. This means you want a lower machinery valuation. If an equipment appraiser "offers" to give you a lower machinery appraisal, then they're probably not using the proper standards to meet legal requirements for a variety of applications. Even worse, if you suffer a loss during this time, you may have a hard time justifying a replacement cost that is significantly higher than your forklift appraisal has shown. Getting quality equipment appraisals will protect you from these types of losses by providing an unbiased equipment appraisal based on the Uniform Standards of Professional Appraisal Practice (USPAP).
The Buyer's Standpoint
By comparison, the buyer wants to have high equipment values because it gives them a significant amount of cash to depreciate from fair market value on their tax returns. A machinery and equipment appraisal that is unusually high also has drawbacks, however. If a machine appraisal is performed that gives too high a value and is not backed up with USPAP appraisal methodology, it may not stand up in legal circles. If you had a similar loss as mentioned above and the forklift appraisal reflects too high a price without the backup of the proper USPAP methodology, your insurance company could refuse to cover the loss. Also, because depreciation is being used on tax returns, you could face charges of being guilty of tax fraud because you've chosen to use inaccurate methods.
How a Proper Forklift Appraisal Meets the Need
A machine appraiser who is ASA certified provides proper documentation of the machinery's actual value in a method that will stand up legally for a variety of uses, whether it's business financing, tax assessment appeals or lawsuit requirements. It also provides a valid point for negotiations during a business sale or merger. Having a proper forklift appraisal provides an accurate point to base financing on, to back up a personal property tax assessment appeal or show accurate bookkeeping and accounting to have a solid picture of your business' financial health.
Though we have discussed the needs from a "forklift" standpoint, all the reasons above apply to an type of machinery and equipment.