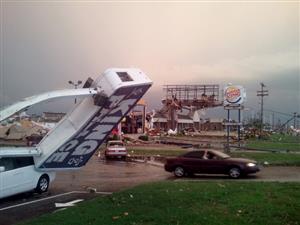 When you're working with financial terms, it can seem like a maze of confusing and often contradictory terminology is employed to keep you in the dark. One of the issues many business owners run into is determining the difference between stated amount, replacement value and actual cash value, and how having one type of value in a machinery and equipment appraisal can prevent you from collecting after a loss. Though a machine appraiser is almost always happy to help explain the differences, here are the basics to help keep you informed and your equipment appraiser getting the job done.
Stated Amount
Using the stated amount means simply that instead of basing your insurance policy premiums on the actual value the equipment appraisers determine, the policy owner is responsible for reporting the equipment's value. After you specify the value, the insurance company adjusts your premium according to your valuation. Though this works well if you have equipment that changes hands frequently, it can also cause problems if there is a loss and you've undervalued the machinery. Once the loss has occurred, the claims adjustor figures out the equipment's value when the loss happened, and if the insurance company finds the equipment has been covered using a much lower machinery valuation than the market will bear, certain clauses may come into effect that will reduce the insurance payment significantly, leaving you in a bind.
Replacement Value
Replacement value refers to how much it would cost to replace the equipment. It doesn't take depreciation into account with equipment values, but instead looks at what it would cost to replace the machine's capability. Though that sounds great, you'll pay a higher premium for replacement value in insurance situations. Why? When equipment appraisals are performed, the insurance company knows what the equipment value itself is and wants to pursue a claim based on that machinery valuation. But if you take good care of your machinery, it can be difficult to find similar equipment. Therefore, the insurance company wants a higher premium, because you're replacing a piece of equipment with a lower machine appraisal with one that would have a higher machinery valuation.
Actual Cash Value
Actual cash value can save you a lot of money on insurance premiums, especially if your equipment is fairly average, easy to come by and won't be hard to replace by purchasing additional used equipment. Because actual cash value deducts depreciation, your insurance company isn't as worried about paying out more than the original equipment valuation, so they can offer a lower premium. Though a few courts have translated actual cash value to represent fair market value, the most common legal interpretation is replacement value minus depreciation. If you're not expecting to take a loss and think it will be relatively easy to replace your equipment, having actual cash value will help you with that process.
To get the best possible result from your machine valuation, it's important to work with a reputable appraisal service specializing in machinery and equipment appraisal that can provide you with highly trained equipment appraisers. By finding out the proper value of your machinery, you don't need to worry about problems with the insurance company, because a valuation performed using the Uniform Standards of Professional Appraisal Practice by a machine appraiser certified through the American Society of Appraisers provides legal documentation to your claim for the value of the machinery or equipment that has been lost.